Mexico's VivaAerobus took delivery of its first A320neo October 5.  Its last leg of the ferry flight to Mexico is the longest A320neo flight to date. The leg was from Keflavik, Iceland to Monterrey, Mexico and took nine hours and 32 minutes.  The aircraft saw fuel burn 18% better than the airline's current generation A320s powered by V2500s.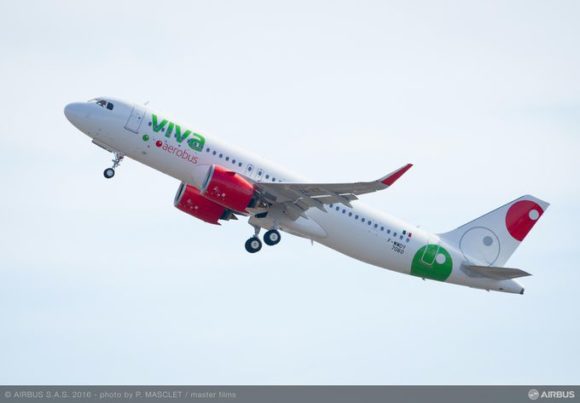 The aircraft undertook its first passenger flight on October 18.  "On day one of passenger service, the aircraft conducted eight flights carrying about 1,160 passengers between various cities in Mexico." according to Juan Carlos Zuazua, CEO VivaAerobus.
© 2016, admin. All rights reserved.