AirInsight is expanding, and has introduced a new business unit, AirInsightResearch.  AIR is a premium aerospace & defense boutique analysis and consulting group.  Our team's innovative strategies and market intelligence have provided substantial strategic advantage for our clients for well over a decade.
We invite you to visit our site at www.airinsightresearch.com for further details.
AIR produces an analytical newsletter, an example of which may be found here.http://airinsightresearch.com/market-intelligence-research/analyst-notes/air-review/  We invite you to download the latest issue of AIR Review.
Michel Merluzeau has joined AirInsightResearch and will be bringing his strong expertise in market research and competitive intelligence to the new business unit as Director – Aerospace Market Analysis.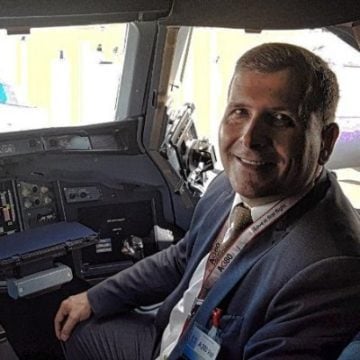 Michel was formerly Vice President – Aerospace Business Development for Frost and Sullivan, and Vice President, Market Analysis for G2 Solutions.  Michel is a graduate of the Université de Provence, and is a member of several professional organizations.  He can be reached at MMerluzeau@airinsight.com.
We look forward to working with Michel as we build this new business unit and welcome him to the AirInsight team.
© 2017, Ernest S. Arvai. All rights reserved.