Reuters reports another MAX order cancellation.  Last month Boeing announced that it had 150 MAX cancelations to date.  This latest one, from GE, is for another 69.  GECAS has 29 MAX planes in its fleet and will maintain existing orders for 82 more.
This news is important because GECAS is a key customer; our model shows this as Boeing's fifth-largest MAX customer. GECAS has the largest delivered MAX fleet. 
The cancellations to date are not expected the be the last.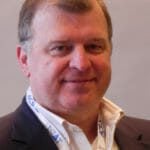 Co-Founder AirInsight. My previous life includes stints at Shell South Africa, CIC Research, and PA Consulting. Got bitten by the aviation bug and ended up an Avgeek. Then the data bug got me, making me a curious Avgeek seeking data-driven logic. Also, I appreciate conversations with smart people from whom I learn so much. Summary: I am very fortunate to work with and converse with great people.