Eve Air Mobility  unveiled the cabin of its eVTOL vehicle on Day 0 of the Farnborough Airshow. The spin-off of Embraer also offered some updates on the design of the vehicle, which should be certified in 2026.

The cabin seats the pilot at the front and four passengers at the back in opposite positions. In a future autonomous version, there will be two more passenger seats up front.

Eve President and CEO Andre Stein also shared a design update of the vehicle. From the original canard plus wing configuration, it has evolved into a more traditional wing plus empennage.
Check the video with Andre Stein for more details and his views on the UAM market. And how he views the news that American Airlines has made a pre-delivery payment  for 50 Vertical Aerospace vehicles.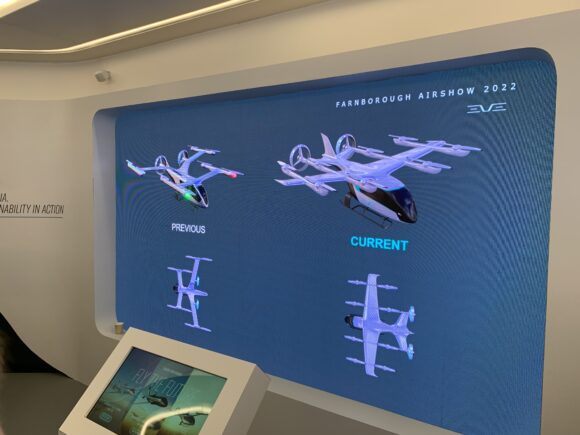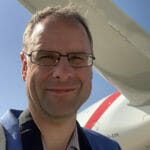 Active as a journalist since 1987, with a background in newspapers, magazines, and a regional news station, Richard has been covering commercial aviation on a freelance basis since late 2016.
Richard is contributing to AirInsight since December 2018. He also writes for Airliner World, Aviation News, Piloot & Vliegtuig, and Luchtvaartnieuws Magazine. Twitter: @rschuur_aero.