This morning Embraer had this announcement:
"EmbraerX, Embraer's disruptive business subsidiary, announces its expansion into the commercial air cargo market, via a collaboration agreement with Elroy Air, at CES 2020. This collaboration will allow the companies to accelerate the unmanned air cargo market worldwide, leveraging Embraer's 50 years of industry experience with Elroy Air's bold new developments in autonomous aircraft systems.
"In order to stay the course of creating solutions that benefit humanity at large, we believe the cargo market is prime for an autonomous aircraft," said Antonio Campello, President & CEO, EmbraerX. "Booming eCommerce is forcing the cargo market to grow and seek new solutions, creating a distinct need for more flexibility. Our holistic approach to accelerating this market will include working with Elroy Air and its Chaparral system, capable of delivering cargo (250-500 lbs) over distances up to 300 miles, as well as our work in associated services and air traffic management solutions."
This collaboration is part of EmbraerX's multi-project approach to further develop the air mobility ecosystem and create the conditions for people and goods to move from A to B in a seamless and affordable way. Beyond cargo, EmbraerX is engaged in several projects, including the development of an Urban Air Mobility focused eVTOL, a tailored Urban Air Traffic Management (UATM) system and a fleet-agnostic business platform, designated Beacon, to streamline services."
Clearly the bright Embraer engineering team is not waiting for the Boeing Brazil development to close.  The idea that the first pilotless commercial aviation application would be cargo is a well received idea.  Already we have seen how advanced the military version has advanced. The technology exists to safely and effectively control an aircraft from great distances.
The collaboration described is for up to 500 pounds and 300 miles.  That looks to be a big market – for example just about everything Amazon delivers. Amazon alone could support this effort.  But, even if Amazon continues to go its own way, others such as Walmart could be a foreseeable customer of sufficient critical mass the make the commercial case work.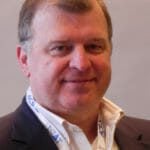 Co-Founder AirInsight. My previous life includes stints at Shell South Africa, CIC Research, and PA Consulting. Got bitten by the aviation bug and ended up an Avgeek. Then the data bug got me, making me a curious Avgeek seeking data-driven logic. Also, I appreciate conversations with smart people from whom I learn so much. Summary: I am very fortunate to work with and converse with great people.