Embraer X is a subsidiary of Embraer chartered to develop disruptive businesses.  Working with Uber Elevate, the company today revealed its first electrical Vertical Take Off and Landing (eVTOL) concept.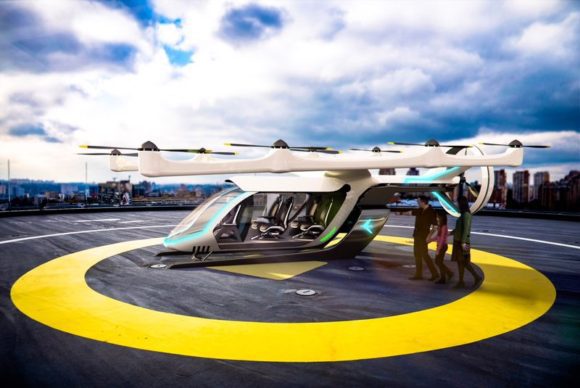 Paulo Cesar de Souza e Silva, President and CEO of Embraer said "We have excelled in our near-50 year journey be introducing innovation into the aviation industry and delivering true value to customers.  We are relentless in our quest for constant growth and through Embraer X we will drive disruptive innovation and accelerate the creation of new businesses with the potential for exponential growth.  Urban mobility is ripe for transformation and we are committed to having a major role in this key market."
The eVTOL concept aircraft is designed for a seven passenger mission in an urban environment, based on several design drivers including safety, passenger experience, affordability, and a very low noise and emissions footprint.  The concept unveiled today results from extensive interaction with potential urban air travelers regarding their needs, combined with the  expertise of Embraer's teams, working in concert with various companies and institutions.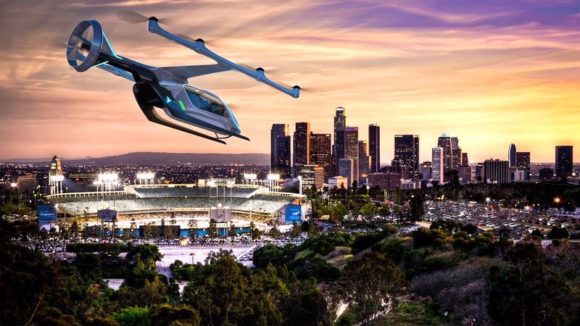 Antonio Campello, President of Embraer X, indicated that their goal is "developing solutions to bring on-demand air transportation to urban areas to improve quality of life for millions of people.  Our collaboration with key stakeholders will accelerate the arrival of this new ecosystem.  This is one example of how Embraer X is committed to exploring a range of disruptive products and services that could revolutionize the business of air transportation."
Embraer X is based in Melbourne on Florida's Space Coast, and has innovation teams in Silicon Valley and Boston that are integrating and collaborating with innovation communities in those regions.
The Bottom Line:
Several airframe OEMs are working on innovative solutions for urban transportation, and Embraer's executives know first hand how difficult mobility in large cities such as Sao Paulo can be, hence the strong interest in eVTOL solutions.  Embraer wants to remain on the cutting edge of new technologies, and their relationship with Uber Elevate provides them a platform for potential future growth with a disruptive product.  Having introduced 14 new aircraft in the last 13 years, Embraer is no stranger to innovation.
The future, especially in general aviation, is rapidly becoming electric, and Embraer is well positioned in both business and commercial aircraft markets to understand both the technology and economics of innovative air transport services.