Both Qantas and Japan Airlines (JAL) have expressed disappointment at the decision from the Australian Competition and Consumers Commission (ACCC) to withhold approval for their joint business agreement. The ruling end plans to increase services between Australia and New Zealand to Japan and vice versa, which the ACCC fears will not be in the interest of competition. Qantas-JAL agreement meets Waterloo Down Under.
Qantas and JAL applied for the authorization of their joint business agreement (JBA) on December 18 last year. The plan was that joint operations would boost traffic and tourism to both countries, once Covid-restrictions would have been lifted. Under the agreement, the airlines would better align flight schedules, coordinate pricing, sales, and marketing, and expand the number of code-shared flights to up to 29.
Pre-Covid, Qantas already operated to Tokyo from Sydney, Melbourne, and Brisbane and between Sydney and Osaka and Sapporo, while JAL operated from Tokyo to Sydney and Melbourne. Frequencies to Tokyo were to be increased from March 2022. Qantas would also open a new direct service between Cairns and Tokyo, on which its subsidiary Jetstar is already active. Jetstar itself was also to increase frequencies next year. The two airlines said passengers would have enhanced frequent flyer benefits.
Virgin Australia opposed the joint agreement
After consultation, the ACCC released a draft determination on May 6 that already denied authorization to the two airlines. One of the opponents has been Virgin Australia, which in a submission to the ACCC on March 31 wrote that Qantas and JAL had a ninety percent share for non-stop flights or 68 percent discounting indirect services. Virgin had plans to operate to Tokyo Haneda and continues to assess options, but they were disrupted by the pandemic and the subsequent restructuring of the airline. ANA is the only other airline to operate between the two countries, which pre-pandemic had seen a ten percent increase in tourism from Japan to Australia and a sixteen percent increase the other way around.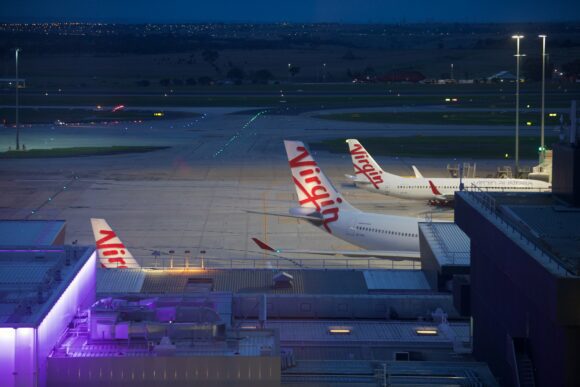 Virgin Australia complained that the joint agreement would block free competition from other airlines. (Melbourne Airport)
Virgin Australia outlined that JAL already has a codeshare agreement with Qantas subsidiary Jetstar Australia. "The proposed conduct will make it more difficult for other airlines to establish commercially sustainable operations on routes between Australia and Japan", Virgin Australia said. "In the post-Covid-19 environment, it is particularly important that the foundations for the longer-term competition are not displaced and the potential for a new entry is not foreclosed."
Cairns Airport, unsurprisingly, supported the JBA, stating in its submission last March: "As part of the JBA it would be possible to promote Cairns as the Northern gateway to Australia and dispersing Japanese visitors across the Qantas domestic network with flights showing JAL flight number. This provides assurance to visitors when booking travel beyond Queensland."
ACCC: 'Significant public detriments'
In its final determination released on September 13, the ACCC rejects the JBA: "The ACCC considers that by eliminating all service and price competition between Qantas and JAL on routes between Australia and Japan, the proposed coordination would be likely to result in significant public detriments over the three year period for which authorization is sought. Passenger demand would not need to fully recover to pre Covid-19 levels for this anti-competitive detriment to be realized."
The commission adds: "The ACCC is concerned that once there is a relaxing of government-imposed restrictions on the supply of international passenger services and material recovery in demand, the proposed coordination would give the Applicants an increased ability and incentive to unilaterally limit growth in capacity relative to the future without the arrangements. This would allow the airlines to achieve higher fares on the two largest routes. This anti-competitive detriment would likely increase over the duration of the three-year authorization period sought."
The ACCC fears that the agreement will also increase strategic barriers to entry to both markets "by increasing the Applicants' ability and incentive to engage in entry deterring behavior or threatening to do so. Virgin Australia's planned entry on the Brisbane – Tokyo route is particularly vulnerable to this behavior and threat."
"In summary, the ACCC is not satisfied, in all the circumstances, that the public benefits likely to result from the proposed coordination would outweigh the likely detriments from the elimination of competition between Qantas and JAL."
Determination is unfortunate
In a reaction to the determination, Qantas Domestic and International CEO Andrew David says in a media statement: "We're obviously disappointed with this decision. A closer partnership between Qantas and Japan Airlines would have meant more routes, better flight connections, and more benefits to frequent flyers. None of these benefits will be realized following the ACCC's decision. (…) This is particularly unfortunate for Queensland and Cairns, which would have benefited from a direct Qantas route to Tokyo that would have seen a lot of travelers wanting a premium experience."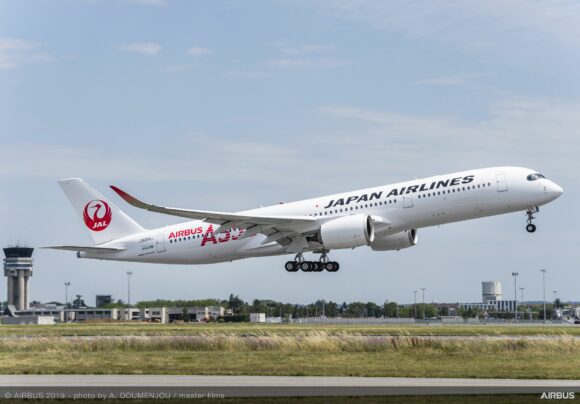 Japan Airlines is truly disappointed by the ACCC decision. (Airbus)
JAL's Australia-based Senior Vice President Route Marketing, Ross Leggett, adds: "Japan Airlines is also truly disappointed with the ACCC's decision to disapprove our proposed joint business. We especially believed that the joint business with Qantas would have accelerated the recovery of Leisure and Business traffic between Japan and Australia, with clear economic and social benefits to both countries in the extremely challenging environment precipitated by the COVID-19 pandemic. It is unfortunate that the opportunity to provide enhanced customer choice and extensive travel industry growth opportunities will not be realized."
Both airlines confirm that they will continue their existing codeshare agreements and will work together as oneworld partners as well as jointly operating Jetstar Japan.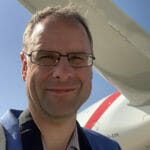 Active as a journalist since 1987, with a background in newspapers, magazines, and a regional news station, Richard has been covering commercial aviation on a freelance basis since late 2016.
Richard is contributing to AirInsight since December 2018. He also writes for Airliner World, Aviation News, Piloot & Vliegtuig, and Luchtvaartnieuws Magazine. Twitter: @rschuur_aero.