Qantas tries to re-shape the Australian domestic market by purchasing a 19.9% share of Alliance Airlines, the Eagle Farm (Queensland) based airline. The purchase was announced on February 1 and has caught out the Alliance board, which has sought legal advice on how to respond.
Qantas has paid A$60mln for the share, having identified Alliance as "a significant service provider to the resources sector, which continues to stimulate travel demand in Western Australia and Queensland in particular". The domestic airline has been run profitably, is "well-managed with high levels of operational maturity". Qantas says.
Qantas seeks approval from the Australian Competition and Consumer Commission (ACCC), but once approved already has set its sight on taking a majority share into Alliance in order to "better serve the charter market by unlocking synergies".
In response to the Qantas announcement, Alliance issued its own press release, saying Alliance didn't receive any approach from Qantas. The board is expected to respond at the presentation of its HY19 results, which is scheduled for the coming week.
Alliance has been a long-term provider of services to the Qantas Group and flies a number of regional routes. But curiously, since 2016 it is also a partner to Virgin Australia, the main rival of Qantas. If approved, the Qantas buy-in will almost certainly force Alliance to review this partnership, which Virgin says it wishes to continue. The long-term partnership that became effective in August 2016 aims at a jointly growing their charter business and procurement of services, aircraft, maintenance, spare parts pooling and ground handling.
Alliance in FY2018 produced a pre-tax profit of A$26.1mln, up 33%. Profit after tax was A$18.1mln. Revenues increased 23% to A$248mln, while its net debt position was reduced by 18.3mln tot A$53.4mln. It expected further growth in FY2019, especially with its wet-lease activities.
Alliance has a fleet of 41 aircraft, which includes 21 Fokker 100s purchased since 2015 from Austrian Airlines, 12 Fokker 70s (including the former Dutch government VIP-aircraft) and Fokker 50s, making it the biggest operator of the Dutch aircraft that were produced until 1997.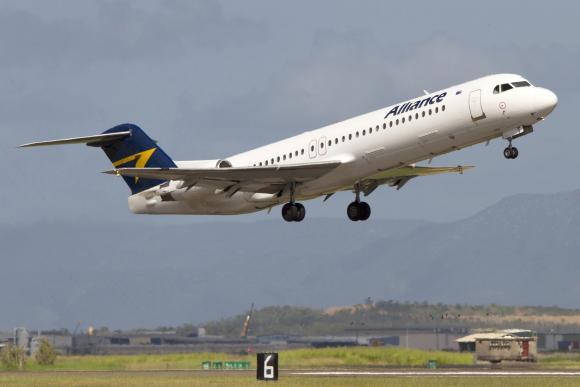 Fokker 100 of Alliance Airlines. The airline purchased the former Austrian Airlines fleet since 2015. (Alliance Airlines)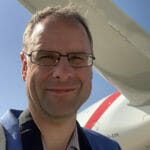 Active as a journalist since 1987, with a background in newspapers, magazines, and a regional news station, Richard has been covering commercial aviation on a freelance basis since late 2016.
Richard is contributing to AirInsight since December 2018. He also writes for Airliner World, Aviation News, Piloot & Vliegtuig, and Luchtvaartnieuws Magazine. Twitter: @rschuur_aero.