Today, with much-deserved fanfare, Airbus launched the A321XLR.  The new aircraft has as its launch customer, ALC, whose top bosses were on hand to sing the praises of the aircraft and its siblings the A321LR and A321neo.  Lost in the launch news was the additional order of 50 A220-300s.  There were no questions during the Q&A about the A220 order. It was all about the XLR.
This is rather odd, as the A220 was front and center at the recent Airbus Innovation Days.  Indeed, Airbus asked the assembled media at the XLR announcement why nobody was asking about the A220.  It was a question being asked at another chalet at the show.
We understand that Embraer was not invited by ALC to compete against the A220 order.  There are plausible answers that ALC can readily provide.  For example, ALC noted the A220-300 is an excellent replacement for the A319.   It was that too as the CS300, but that was another time.
The key item here is that as the A220 is now an Airbus product, it is rolled into deals for the entire Airbus line.  Airbus can afford to be far more aggressive on the A220 than Bombardier could be on the C Series.
And that is the problem facing Embraer Commercial Aircraft at present.  It is not yet part of Boeing.  So it cannot be rolled into big fleet deals.  Embraer, on its own, cannot compete with Airbus.  Airbus can spread transfer pricing over a very wide range of products.  Embraer has a family of three to spread costs over.
In the meantime, Embraer made another key sale to a repeat customer.  Which is a very good thing.  But the model sold is their E-175, which in today's regional market, is virtually all there is to buy.  And a win is a win.
Even so, it must be extremely frustrating for the Embraer team to watch the A220 benefit from its new home and name.  Right now Embraer faces a behemoth competitor.  However, as soon as the Boeing deal closes, we should see a fairer fight again.  In the meantime, Airbus is grabbing market share wherever it can, closing off as many opportunities as it can before the Boeing deal closes.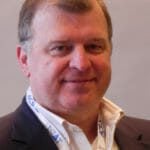 Co-Founder AirInsight. My previous life includes stints at Shell South Africa, CIC Research, and PA Consulting. Got bitten by the aviation bug and ended up an Avgeek. Then the data bug got me, making me a curious Avgeek seeking data-driven logic. Also, I appreciate conversations with smart people from whom I learn so much. Summary: I am very fortunate to work with and converse with great people.