Addison Schonland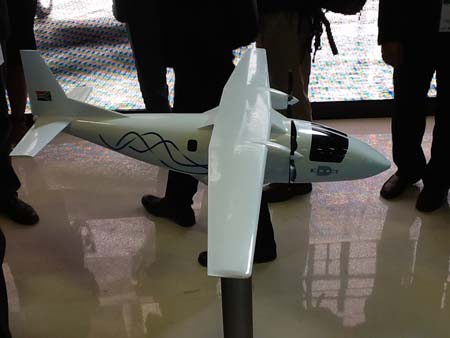 South Africa's Denel Aerostructures is a business that traces its aviation experience back 60 years.  And yet you may not have heard of the company.
Recently at the 2014 Africa Aerospace and Defence event, Denel announced plans to develop a small turboprop for commercial use.  The model on the left is what is currently the vision of the aircraft. 
The idea is to create an aircraft with seating for up to 24 people with cargo and use it for hub feeding in African markets, but more especially to offer point to point services between tertiary communities and avoiding hubs.  Depending on configuration the aircraft is expected to be able to handle routes between 400 and 1,400 NM.
We spent some time this morning speaking with Mr Ismail Dockrat, CEO of Denel discussing their ideas.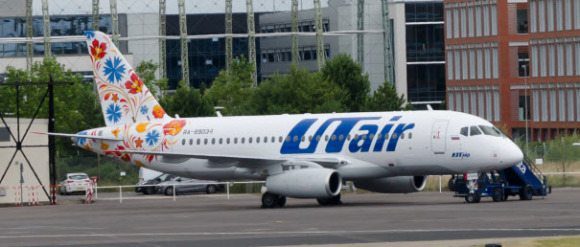 The tightening sanctions on Russia are now starting to work through the economy.  Aerospace is now a victim of these sanctions.  But not in the way you would think of at first.  Sanctions are hurting Russian aerospace sales.
UT-Air Express is a Russian airline with orders for SSJs.  The image is of one these aircraft at Farnborough in July.  The airline has six SSJs on order, but will only be able to take one delivery this year.  Russian banks do not have access to low cost Western capital and this is constraining their ability to finance another three due for delivery.
The Russian central bank is able to offset some of the external capital from western banking, but it will run out of capital before the western banking system.  UAC is a national champion and we expect to see the Russian state provide… Continue reading →
The most brutal area of commercial aerospace is the single aisle market. Competition between Airbus and Boeing is fierce.  So fierce that new entrants rightly fear the news these giants are going to increase production.  The pool may be growing bigger, but it is also getting tougher to enter as the two OEMs swamp the market with aircraft.  Between them, Airbus and Boeing are heading into a situation that sees them delivering over 100 single aisle aircraft every month.
Take a look at the situation from another angle.  Airbus and Boeing are doing very well selling single aisle aircraft.  The chart illustrates the state of play.  Even at ~100 aircraft deliveries per month, with no new orders, the two OEMs have over five years of production in backlog. (Note how much better Airbus is doing in the largest size. )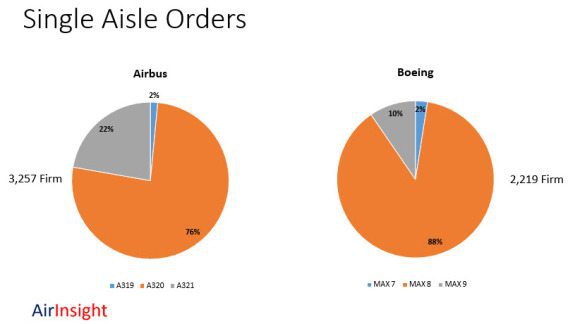 Now consider this. … Continue reading →
Overnight two deals announced by Republic Airways appear complex.
Embraer:
Lost a deal with Flybe in the UK for 20 E-175s and defers delivery on four. Flybe and Embraer agreed to reduce an outstanding deal for 24 E175s on order by 20 aircraft.
Won a deal for 50 E-175s at Republic (for United Express) – transferring the Flybe order plus more. United anticipates deliveries will begin in July 2015 and continue through the summer of 2017. The new aircraft will replace large turboprop airplanes and older, less-efficient aircraft and are in addition to 70 E-175s whose deliveries began this year for other carriers to operate as United Express.
Embraer's backlog is net +30.
Bombardier:
Flybe gets 24 Q400s, leased from Republic. So this is not a new order for Bombardier.
The deal is a sublease and will "supplant 21 of the same aircraft type whose lease periods are ending over… Continue reading