Addison Schonland
The ripples from Airbus' investor day still reverberate.  One item caught our eye and its about the engine selection.   For some time now there has been a drip-drip of information that indicates Rolls-Royce has the lead in the secret race to the A380neo.
Problem is, prior to Fabrice Bregier's remarks the day after the Airbus event last week there was still nothing firm about an A380neo.  Airbus' John Leahy has been wanting one for a while.  But such a decision is a very big risk – industrial and financial.  The VLA market is not (yet) as big as Airbus wants it to be.  Even with all the hubris in the world, the case for an A380neo is not straightforward. Traffic doubles every fifteen years – maybe it takes another ten to get to the critical mass where VLAs are in greater demand.… Continue reading →
At the risk of being classified as "Chicken Little" we want to, once again, highlight the cyber security issue.  Cyber security is something commercial aviation needs to keep focusing on.  This thought is based on reading a report from Cylance called "Operation Cleaver".   You can download a copy of their 86 page report on this operation using this link Cylance_Operation_Cleaver_Report.  Continue reading →
The fact that the Very Large Aircraft segment has slow demand is not in doubt. Sales have been at lower levels than either Airbus or Boeing predicted. Today, they are nowhere near the number that Airbus predicted, and even lower than the number Boeing predicted, which is about half of Airbus forecast.
Last week the future of the A380 was highlighted when Airbus' CFO, Harald Wilhelm, stated that he thought Airbus might have to discontinue the A380 program in 2018. While his was one voice at the annual investor day, other voices were much more supportive of A380. Obviously John Leahy, Airbus COO Customers, does not share Mr. Wilhelm's views.   However the media jumped on his words because they were the most headline worthy. That was all it took for shares in Airbus to take a dive. Continue reading →
Assembling data from a number of sources and developing a few estimates, we have this estimated breakdown of the program through month end November.
With the tests in Wichita not easy to track, we believe this is a reasonably close approximation of how the program has been doing since tests started again.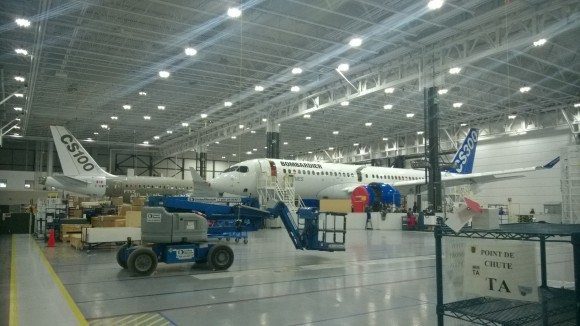 Many airlines have been deploying tablets as EFBs and more recently as cabin devices for flight attendants to handle customer facing issues.  Its good  to see that United Airlines is handling its 23,000 flight attendants each an iPhone 6+.
United's flight attendants will be able to use these for email and access internal documents like training manuals – and of course access in-flight WiFi. United isn't the first airline to issue smartphones to its flight attendants; Delta gave its flight attendants Nokia Windows phones last year.
Since Delta handed its pilots Microsoft Surface tablets, the airline is moving to the Windows standard.  The win at United for Apple is significant.  United's pilots have been using iPads as EFBs since 2011.