Grupo Aeromexico is set to resume operations with its Boeing 737 MAX fleet starting next week after the Mexican Government became the third worldwide to recertify the narrowbody.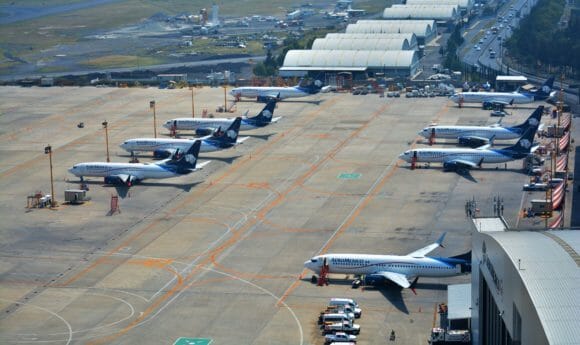 What do we know?
Currently, Aeromexico has a fleet of six Boeing 737 MAXs. It has a standing order for 84 additional Boeing 737 MAXs. Although, due to its current Chapter 11 reorganization, Aeromexico may shrink that order in some way. The airline still has to announce that.
At the end of 3Q20, Aeromexico had a fleet of  107 aircraft, composed of 19 Boeing 787, five Boeing 737-700, 30 Boeing 737-800, six Boeing 737 MAX, and 47 Embraer E190. Aeromexico started 2020 with 131 planes. COVID-19 forced the airline to get rid of its nine Embraer E170, six Boeing 737-700, and nine Boeing 737-800, as well as turning some leasing contracts into Power by the Hour arrangements.
On December 3, the Mexican civil aviation regulatory body (AFAC, in Spanish) published an airworthiness directive to allow the commercial resumption of the Boeing 737-8 and 737-9 types.
AFAC is asking for the same structural changes signed by the FAA on November 18. Unlike Brazil (which collaborated on the recertification process with the US, along with Europe's EASA and Transport Canada), Mexico doesn't have the infrastructure in place to aid with this type of process. Therefore, it depends on the FAA, as well as most countries in Latin America, so we expect Panama and Argentina to follow swiftly in recertifying the MAX.
The routes
Aeromexico is yet to officially announce on which specific routes it will use the Boeing 737 MAX. According to some reports, it plans to fly the MAX on routes between Mexico City and three of its most important domestic destinations, Cancun, Monterrey, and Tijuana.  These flights should start on December 21, meaning that Aeromexico would become the second carrier worldwide to bring back the MAX. GOL was first, resuming operations last week. Meanwhile, American Airlines expects to operate it in the US on December 29 from Miami to LaGuardia.
Unlike GOL, which currently is operating domestic flights only, Aeromexico could use the MAX for international destinations. Given the US's proximity and the current recovery of the transborder market between both countries, we could expect Aeromexico to include the MAX on international routes as soon as possible.
According to FlightRadar24.com, none of Aeromexico's MAX have flown in the last few months. Moreover, it shows at least three 737-8 and four 737-9 ready to be delivered to the Mexican airline.
Aeromexico still has to announce how it will proceed to restore passenger's trust in the MAX. It also has to announce the impending delivery of the new Boeing 737 MAX aircraft. There will be more news coming from the Mexican carrier in the next few weeks.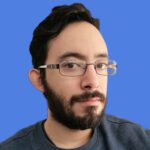 Daniel Martínez Garbuno is a Mexican journalist. He has specialized in the air industry working mainly for A21, a Mexican media outlet focused entirely on the aviation world. He has also published on other sites like Simple Flying, Roads & Kingdoms, Proceso, El Economista, Buzos de la Noticia, Contenido, and Notimex.