Here's our updated model.
It's all about the MAX – new orders and several deliveries

Incidentally, Boeing beat Airbus in quarterly orders for the first time since early 2019, with 76 new orders (including cancellations and accounting adjustment for at-risk deals), while Airbus orders declined by 61 because of the February cancellations by Norwegian Air Shuttle.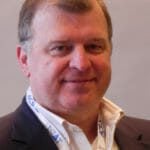 Co-Founder AirInsight. My previous life includes stints at Shell South Africa, CIC Research, and PA Consulting. Got bitten by the aviation bug and ended up an Avgeek. Then the data bug got me, making me a curious Avgeek seeking data-driven logic. Also, I appreciate conversations with smart people from whom I learn so much. Summary: I am very fortunate to work with and converse with great people.