The first Irkut MC-21 with Russian engines has made its maiden flight on December 15. The aircraft with registration 73055 did a 1 hour 25 minutes test flight out of Irkutsk airfield, where the factory of the MC-21 is located.
Irkut and parent company United Aircraft Corporation (UAC) kept their promises (to President Vladimir Putin…) to make the first flight of the PD-14 powered MC-21-310 before the end of the year. The aircraft had been doing ground tests on Monday and was deemed ready for the maiden flight today. To confirm the eagerness of the Russians, they sent her airborne without even a coat of paint.
The crew, consisting of test pilots Vasily Sevastyanov and Andrey Voropaev, performed engine system tests and checked the aircraft's controllability. They flew no higher than 3.500 meters and not quicker than 450 kilometers per hour.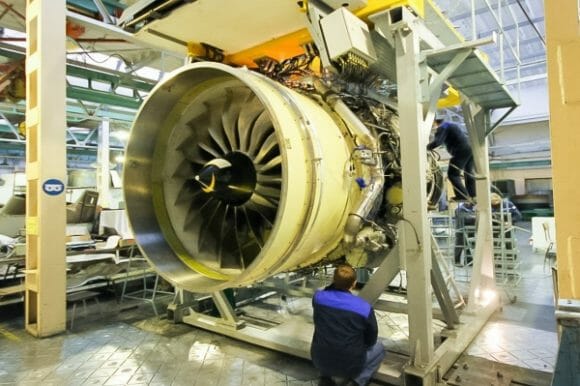 The Aviadvigatel PD-14 is of the latest generation of efficient Russian powerplants. While not as advanced as the Pratt & Whitney Geared Turbofan that powers the MC-2-3001, the twin-shaft PD-14 features a 1.9-meter fan with hollow wide-chord titanium blades, blisks, a compact 8-stage core, and a low emission combustor with lower exit temperatures for improved durability. The engine produces 28.000 to 31.000 pounds of thrust. The engine has been extensively tested on the ground and on the Ilyushin Il-76 testbed and was certified in October 2018. At the time, the certification of the MC-21-310 with Russian engines was planned for late 2019/early 2020.
Irkut seems to have entered a new phase in its certification phase of the MC-21 with P&W powerplants. Aircraft 73051, 73053, and 73054 have all been very active in the second week of December, frequently doing four to five hours flight test out of its Gromov base at Zhukovsky airport near Moscow. The MC-21 should be certified in mid-2021 and enter service with Aeroflot soon afterward. The national carrier has a batch of fifty MC-21 on order through Russian lessors, half of which with PD-14 engines.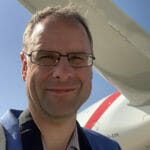 Active as a journalist since 1987, with a background in newspapers, magazines, and a regional news station, Richard has been covering commercial aviation on a freelance basis since late 2016.
Richard is contributing to AirInsight since December 2018. He also writes for Airliner World, Aviation News, Piloot & Vliegtuig, and Luchtvaartnieuws Magazine. Twitter: @rschuur_aero.