Qatar Airways has recorded a QR -7.007 billion loss for its fiscal year 2019/2020, down from -4.751 billion the previous year, it announced on September 27. Mind you, this result reflects the year until March 31, 2020, so before the worst of the Covid-crisis hit the air travel industry.
Revenues were QR 50.9 billion, up from 47.9 billion in the previous year. As operational costs were higher, this resulted in a net operating loss of QR -1.129 billion compared to -4.090 billion in FY18/19. Seat capacity increased by 3.2 percent, freight tons handled by 2.8 percent.
The net loss has been fully attributed to the state of Qatar as its shareholder, which provided an advance of QR 7.3 billion to the company on September 24 by issuing new shares. The result includes some exceptional items like Covid-related costs, increased lease liabilities due to changed accounting policies that were applied for the first time (IFRS16), and losses from investments.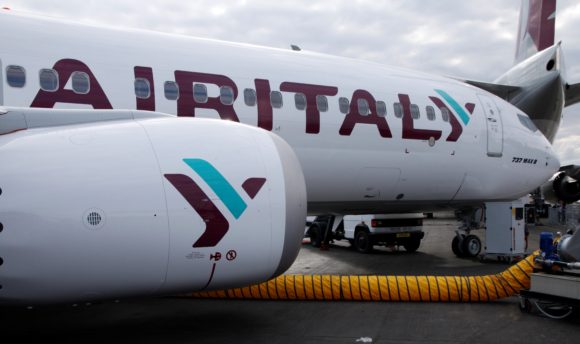 Notably, Qatar Airways wrote off QR -575 million in impairment costs on its 50-percent share in Air Italy, which went into liquidation in February. Another QR 874 million expenditure is expected for the further completion of the liquidation of the Sardinia-based airline, in which Qatar bought a share in September 2017.
Reclassification of certain items and fair valuations resulted in additional losses, bringing total Qatar Airways Group loss after tax at QR 19.475 billion compared to 7.996 billion the year before.
Before Covid and despite the continued blockade of Qatar by its neighbors, the airline grew its network with eight additional routes. The network collapsed after April as more and more countries imposed travel restrictions, but Qatar's network never dropped below thirty routes and is now up to ninety routes and over 650 weekly flights. According to IATA, it was the most active carrier between April and July.
Fleet grew to 258 aircraft
In FY19/20, Qatar Airways invested QR 16.8 billion in its fleet, which grew by net eight aircraft to 258. The airline added five Boeing 777Fs to cater for its appetite for more cargo capacity. Since April, passenger capacity relies on the Airbus A350 and Boeing 787 fleet as the airline has placed all its A380s in storage until further notice as the type is too big for current demand, although Qatar wishes to underline its operation isn't environmentally justifiable right now.
Qatar has commitments for over 300 aircraft worth $ 82 billion. CEO Akbar Al Baker has stated at numerous occasions this summer that he is unwilling to take delivery of new aircraft in the next couple of years. Expect some brand new A350s to have to stay in Toulouse for a little longer.
Qatar will continue its three-year transformation plan that was confirmed last December, which should bring it back to profitability. While the number of employees grew in FY19/20 by some 3.400, Covid has forced to lay off a few thousand staff.
Al Baker confirms his commitment to its strategic investments in various airlines, including International Airlines Group (IAG), China Southern, Cathay Pacific, and LATAM. Despite the pandemic, Qatar is considering opportunities to invest in other airlines.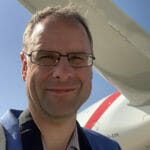 Active as a journalist since 1987, with a background in newspapers, magazines, and a regional news station, Richard has been covering commercial aviation on a freelance basis since late 2016.
Richard is contributing to AirInsight since December 2018. He also writes for Airliner World, Aviation News, Piloot & Vliegtuig, and Luchtvaartnieuws Magazine. Twitter: @rschuur_aero.