A330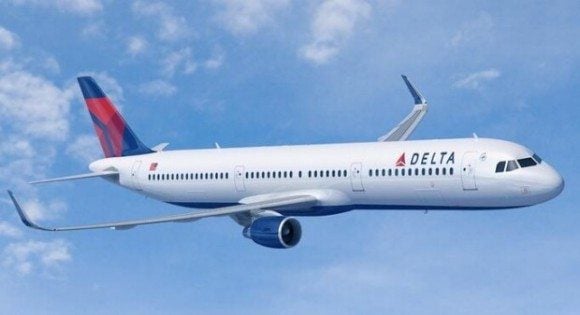 Yesterday Delta Air Lines and Airbus announced a follow on order for another 15 A321s. Delta now has 45 A321s on order.
Delta targets reinvesting approximately 50% of its operating cash flow back into its business, resulting in $2 to $3 billion of capital expenditures annually through 2018, with $2.3 billion planned for 2014. The airline currently has an RFP out for widebodies.
The selection of the A321s fits with Delta's policy of avoiding new technology aircraft. Only proven models seem to be trusted. While one understands the risk aversion, Delta is alone in following this strategy. Airbus and Boeing have booked orders that will keep them busy (absent another crisis) for nearly a decade. What does Delta know that nobody else gets? Continue reading →
We have published an update to our 2012 A330neo report. The report is available for $150. If you are interested in this report, please contact us.
In the report we provide updated economic numbers and charts for a concept A330neo, economic numbers for 787 and provide industry reaction to the A330neo concept.
The case for an A330neo is complex – Airbus faces challenges internally and externally. However our analysis indicates that there is a case to be made, provided Airbus meets or beats the estimated hurdle rate. We believe that a case for an A330neo can be made.

Today Brazil's Azul announced an new service with six Airbus A330-200 (leased from ILFC ) and is planning to lease five Airbus A350-900 XWBs. This is a radical step for the airline. Up to now it has focused on Embraer 190s and regional services (80 Embraer and 56 ATR aircraft). With Airbus widebodies the airline can service overseas markets like North American and Europe. Azul expects to debut its first international flights by early 2015 with the US the first market. With less than six years of operations, Azul has already flown more than 85 million customers since its first flight on December 15, 2008.
This interview came about because of the publication of a thought leadership piece on the A330neo by CIT Aerospace's VP Aircraft Analysis Steve Mason which can be found here. (Link edited)
Airbus is the European aerospace success story. Quietly, the company met a requirement for a medium range twin when Boeing and Douglas were uninterested. There is a story that American's CEO CR Smith had asked Douglas for a twin DC-10, but the team at Long Beach demurred – they knew better. Airbus came up with the A300 and selected the GE CF6 as the power plant. The combination was to enable early success. American ended up a buying a number. As did other DC-10 users like FedEx. Listening to customer has always been a good idea. Continue reading →