At the start of 2020 there 3,147 turboprops in airline service. Of these 609 or 19% were parked. Here's a breakdown by operating regions.
Looking at the parked fleet we expect few will come back into service. They are simply too old. Given current market conditions, OEMs and lessors are going to offer aggressive deals on new aircraft, why bring back aging aircraft?
Besides only the ATR and De Havilland Canada aircraft are in production, making the remainder rather unattractive. Now take a look at the two in-production OEMs and see how their active fleets are deployed by airlines.
In the current environment, where airlines are trying to extract all the utilization they can from their fleets, the table highlights something interesting. Commercial airlines have been converting large twin-aisle jets into freighters just to keep them busy and eke out some revenue. But among the turboprop fleet, this seems to be overlooked.
The large "freighters" are carrying cargo that needs to be moved out of hubs once they land. Is it not odd that so few of these turboprops have been converted to carry cargo? The number of pure freighters among the ATR fleet is far higher than among the De Havilland fleet. But the latter has found more interest in Combi versions. Indeed we would expect the Combi concept to be popular now.
As air travel starts to recover it seems that turboprop operators might consider how to optimize their fleets converting some of the fleet into Combis. Turboprops offer an excellent platform to offer air travel within "bubbles" and also move high-value freight like PPE.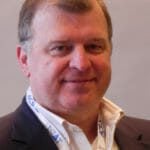 Co-Founder AirInsight. My previous life includes stints at Shell South Africa, CIC Research, and PA Consulting. Got bitten by the aviation bug and ended up an Avgeek. Then the data bug got me, making me a curious Avgeek seeking data-driven logic. Also, I appreciate conversations with smart people from whom I learn so much. Summary: I am very fortunate to work with and converse with great people.