United Airlines targets D.C.-Cape Town non-stop service
Cape Town could see its first direct connection with Washington D.C starting November 2022, if United Airlines secures approval for a proposed tri-weekly nonstop service between the two points. The carrier announced on May 18, that it had "filed an application with the U.S. Department of Transportation (DOT) for three weekly nonstop flights between Washington, D.C. and Cape Town, South Africa." 
If approved, the service which would begin on Nov. 17, 2022, will become the first nonstop service ever between Washington D.C. and South Africa's legislative capital, Cape Town. "This long-overdue route will benefit important government-to-government connections and increase communication and commerce with a region that has strong cultural ties to South Africa," United says in a statement.  United plans to operate a 787-9 on the route, which it says is best suited "to meet consumer demand and benefit both U.S. and South African travelers."  
At Washington Dulles, travelers from Cape Town will be able to connect to 55 cities across the United States. United says the hub and spoke at Dulles represents more than 90 percent of U.S. travel demand to Cape Town. United operates more than 230 daily flights to some 100 destinations around the world including services to Accra, Ghana, and Lagos, Nigeria. 
"If awarded by the DOT, this historic nonstop service will significantly enhance travel options for consumers, strengthen ties between our countries' legislative and diplomatic epicenters, and benefit thriving travel and tourism industries serving our respective countries", said Patrick Quayle, United's Senior Vice President of International Network and Alliances.

The carrier says the service supplements its existing flights to four cities in three African countries. It will also allow customers to connect in Cape Town to other points in South Africa, and to other countries in the southern region of the African continent with its South African-based partner Airlink and their Cape Town hub.   
"The Washington D.C. to Cape Town route is the largest between the U.S. and South Africa without nonstop service. D.C. is the second largest point in the U.S. for Cape Town demand and holds the fifth-largest South-African-born population. United's proposed weekly flights will address this gap and complement United's existing South Africa service between New York/Newark and Cape Town and Johannesburg, providing nearly daily service to Cape Town offered by a single carrier."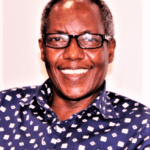 With more than 30 years under the belt, Michael Wakabi is a versatile journalist with a talent for writing across a variety of fields. Over the past two decades, he specialised in special projects, aviation and technology.