DoT has provided an update to their T-100 dataset.  Here's what the model looks like.
To make it run, please select an airline and or a year.  For example, you can select an airline and then as you switch years, you see the two maps update.  Or simply leave the airlines unselected and just change years to see the maps update.  Mouse over any bubble to get details. Also, you can use the buttons at top right to drill down on the maps.
The key takeaway here is that among the US airlines as a group, the domestic market far outsizes anything overseas.  Note also the significant clustering around the Caribbean.
Click the image to start.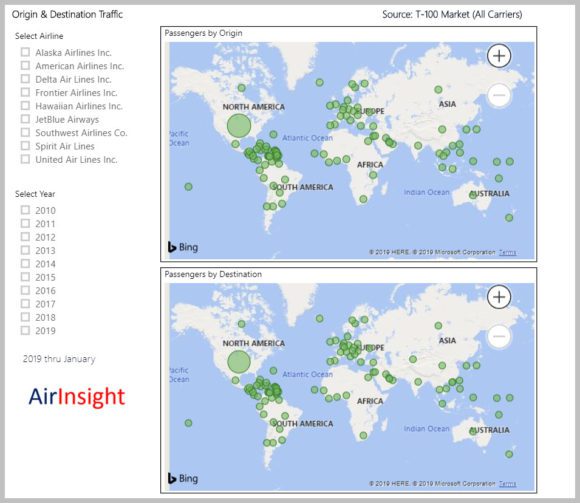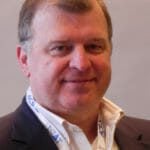 Co-Founder AirInsight. My previous life includes stints at Shell South Africa, CIC Research, and PA Consulting. Got bitten by the aviation bug and ended up an Avgeek. Then the data bug got me, making me a curious Avgeek seeking data-driven logic. Also, I appreciate conversations with smart people from whom I learn so much. Summary: I am very fortunate to work with and converse with great people.