Ernest S. Arvai
News this morning of an alliance of several low fare carriers in Asia could change the aviation landscape in the region.  The Value Alliance will include eight low fare carriers in Asia. The carriers are Vanilla Air (owned by ANA in Japan), Scoot (Owned by Singapore Airlines), Tiger (Owned by Singapore Airlines), Tiger Airways Australia (Owned by Virgin Australia), Nok Airlines based in Thailand, Nok Scoot, (a JV of Nok Airlines and Singapore Airlines), Cebu Pacific, (owned by Cebu Air Inc. in the Philippines), and Jeju Air Co. Ltd. (a South Korean LCC).
The announcement focused on the booking capabilities of each airlines website, which now offer flights of other alliance members for sale.  This provides an alternative distribution system for the alliances outside of traditional (and more expensive) GDS systems.  It is notable that  Asia's largest LCCs, Air… Continue reading →
Norwegian Air International filed an application to serve the US from Europe under the US-EU Open Skies agreement in late 2013 with the DoT. On April 15th of this year, 29 months later, the DOT tentatively approved their application. The agency is gathering a last round of industry comments and a final and favorable DOT decision is expected in June.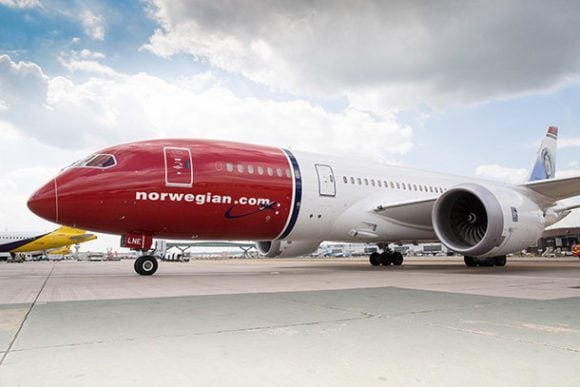 The big three US airlines oppose this application, and the low-cost competition it will bring. After having been rejected by the DOT, Justice Department and State Department, the major US airlines are now lobbying Congress to kill the NAI application via legislation. Since the Big Three and their antitrust immunized partners control 78% of trans-Atlantic seats (up from 55% in 2010), the last thing they want is additional competition and service to under-served communities.
Are the Big Three airlines, American, Delta and United afraid of a new low fare competitor… Continue reading →
Why do we fly?  The answer is quite simple – to get somewhere much faster than if we drove.  Speed is the name of the game in aviation.  But we've regressed since the 1970s, which had minimal security lines and even the Concorde in service internationally to get those who could afford it to their destinations quite quickly.  But that optimism disappeared with terrorist attacks, and since 9/11/2001, things have continued to slow down.
This year in the United States, staffing levels for the Transportation Security Administration (TSA) have fallen to low levels that are causing massive delays at airports.  Unless you have access to the TSA's Pre-Chek system (which itself is not 100% guaranteed despite having to pay for it), today one can expect delays of 2 hours or more at many major airports.   Some news entities suggest that the only way… Continue reading →