Ernest S. Arvai
The US airlines earned record profits of more than $12 billion in the first half of 2016.  Their pre-tax margins increased to 15.5%, the highest level since the 2008 recession, and near parity with the average US corporation of 16.5%.  This is as close to the corporate average as the airlines have ever been in their history, as air travel has, like grocery stores, been a high volume but low margin business.  Traffic grew 5.7% year over year in the first half, while yields dropped 7.7% and cargo revenue dropped 15.6%.
What inferences can we draw from these results?
First, consolidation and capacity controls are working for airlines, keeping airfares relatively high.  While airfares are lower in 2016, this is a reflection of lower fuel costs, from which savings have been split between consumers and airlines.  The lower airfares are stimulating demand, but the overall… Continue reading →
Is Long-Haul first class alive or dead?  Several airlines have eliminated first class and are upping the ante on their business class offerings to nearly first class standards.  Other airlines maintain a distinction between the two, utilizing suites for First Class and lie-flat seats for business class.  One thing is certain, airline business class offerings are moving up, with United and Delta announcing new products in 2016.
Recently, United Airlines introduced its Polaris business class for international flights that includes enhanced business class suites, as well as exclusive lounges on the ground at key airports, upgraded dining, luxury bedding, and drinks.  The Polaris brand is focused on improving the sleeping experience in flight.
Not to be outdone, Delta is now introducing new suite seating for its DeltaOne business class, which already features upgraded dining, luxury bedding and drinks.  The new DeltaOne suites are shown… Continue reading →
Ilyushin Finance has modified its CSeries order with Bombardier, reducing firm orders from 32 to 20 CSeries aircraft, and also dropping five options.  This reduces the firm order book for the CSeries from 369 to 357.  IFC also ordered one Q400 and added 5 options.  This order change was not unexpected, given the impact of economic sanctions against Russia and the drop in the Ruble, both of which made life more difficult for IFC.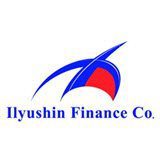 Today, IFC's potential customers in Russia cannot afford the new aircraft from Bombardier, so IFC cut back its order and added some less expensive Q400s, which are in demand to replace aging Antonov turboprops in the Russian market.  Bombardier wisely agreed to the deal as a work-around to IFC and its customer's problems, recognizing that when things get better (and they will) IFC will likely be back to replace those orders… Continue reading →
The wave of orders for wide-body aircraft has slowed to a trickle in 2016.  Why has this happened, and when will the market turn around?  There are a number of reasons that order books have not been particularly robust in 2016, including low fuel prices that keep older aircraft economically viable, a lack of economic growth in North America and Western Europe, and a slowing of growth rates in China and Asian from phenomenal to normal levels.
How have wide-body orders and deliveries fared in recent years?  Orders have outpaced deliveries by a considerable margin, as airlines ordered new technology 787 and A350 aircraft in record numbers.  The chart below shows net orders (including cancellations) and deliveries by year from 2000 through the second quarter of 2016.  While orders have jumped considerably, production has not kept the same pace. Continue reading →
Visiting EAA's AirVenture gathering in Oshkosh, Wisconsin is both a treat and an amazing experience. Especially doing so after having just been to Farnborough. The contrast is tremendous. At Farnborough the place is full of professional avgeeks.   Aviation is something that people outside the industry cannot understand. People inside the industry have a passion about the business. At EAA that passion reaches a new level. There only a few professional avgeeks, here the majority are not professional and many fly their own aircraft to the event. People camp under the wings of their planes. People seem to camp everywhere and anywhere they find space. This may be the Woodstock of aviation. Continue reading →