Ernest S. Arvai
At the Paris Air Show, Airbus, through its subsidiary Elbe Flugzeugwerke and Singapore Technologies Aerospace announced a joint venture to develop a passenger to freight (P2F) conversion for the A320 and A321 narrow-body aircraft. This is a significant development and will provide competition for the numerous Boeing P2F programs for the 737 and 757 that already exist.
Airbus forecasts a market of more than 600 small freighters over the next two decades, all of which will come from P2F conversions. Today Boeing has a virtual monopoly on that market, with the 737-300 and -400 comprising most of the conversions, and development of program for the 737-800 underway. Continue reading →
The following table summarizes firm orders announced at the Paris Air Show for the major aircraft manufacturers.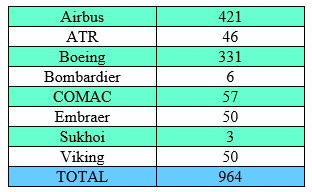 Airbus orders included: Continue reading →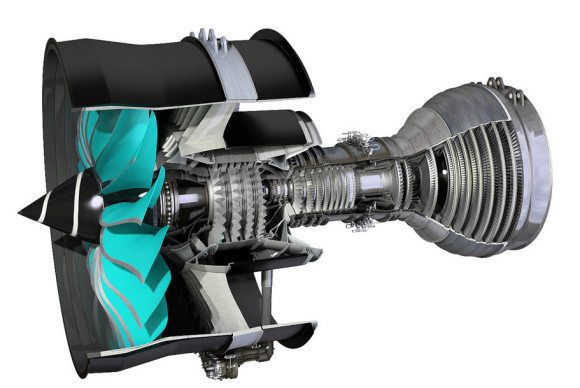 Rolls-Royce announced a partnership with Liebherr-Aerospace to build the gearbox for the forthcoming UltraFan engine.  The 50-50 joint venture will be located in Friedrichshafen, Bavaria where Liebherr-Aerospace has a major facility.
The UltraFan is a new geared turbofan design from Rolls-Royce, and could be ready for service from 2025.  It is expected that the UltraFan will provide at least a 25% fuel burn improvement over the first generation of Rolls-Royce Trent engines.
Production engineering for the power gear drive train components will be completed through the joint venture.  Component manufacturing will initially be performed at existing Liebheer facilities, and as production volume increase, a stand-alone option will be considered.  Design of the gearbox, and the UltraFan, will be led by Rolls-Royce, who will also test the gearbox.
Rolls-Royce Germany has begun building a new power gearbox test center at Dalhwitz, just south of Berlin.  That… Continue reading →
Who would think that truck drivers could impact aviation? But an alarming trend is becoming a problem. Some truck drivers don't want to be tracked via GPS, and purchase black market GPS-blockers to ensure their employers can't find out where they are. While these devices are illegal, they are readily available on the black market.
GPS signals from satellites have relatively low power, and can be easily jammed by transmitters that broadcast a signal on the same frequencies. The problem is that not only do they block signals for trucking companies tracking their employees, they can interfere with signals to aircraft.
The last thing a pilot wants to see while shooting a GPS runway approach is the annunciator panel message "GPS signal lost – now in dead reckoning mode" on a system. Loss of navigation must be immediately reported to the FAA under the Federal Air Regulations, and while typically… Continue reading →