Aerospace
Very few company initiatives will have as dramatic an impact that the "Partnering for Success" program introduced by Boeing creates.  This new program fundamentally changes the way Boeing does business with companies that manufacture components for its aircraft, which is about 2/3rds of the content.
The new program, in a nutshell, calls for a 15-25% price reduction to Boeing, in exchange for participation in the anticipated higher volumes as the industry continues to grow and Boeing expands production rates.  As a part of the program, Boeing also increases its control of the aftermarket, prohibiting direct sales of most spares, providing Boeing another opportunity for mark-ups to its end-user airline customers. 
We put a few questions to Inmarsat about their services and tracking aircraft.  The answers are fascinating in light of recent events.
In the wake of AF447 and MH370, it would seem the case for tracking aircraft is self-evident. Should this tracking be on all aircraft or only those in distress?
Tracking – or position reporting – should be on every trans-oceanic aircraft.  Many airlines already routinely [and voluntarily] report their position using Inmarsat's services. In fact, on average, operators report aircraft position every 22 minutes, rising to 18 minutes on North Atlantic routes where there is a mandate for use of Future Air Navigation System (FANS) capabilities, which includes position reporting to Air Traffic Control via ADS-C.
Some aircraft operators report aircraft position already as frequently as every 2 minutes. This usage reinforces that the benefit of position reporting is clearly understood by aircraft operators and the… Continue reading →
In the wake of this week's Aircraft Interiors Expo in Hamburg, it seems that airlines are paying attention to the revenue potential in the cabin.  As is pointed out here, connectivity is becoming the "new normal".  So its with interest that we note Vueling, a Spanish LCC, is adding connectivity.  The solution comes from Telefónica and combines with Eutelsat and LiveTV (now owned by Thales).  Telefónica will integrate the LiveTV onboard technology and ViaSat satellite terminals with Eutelsat's Air Acess mobile service, which uses high throughput satellites. The system should generate 20MBps.  Four of the airline's A320s are being fitted, but we expect the entire fleet will get this service.  Interestingly the solution is going right away to satellite, Ka band for now, but probably will migrate to Ku eventually.   Continue reading →
The much delayed Lear 85 from Bombardier made its first flight today in Wichita.  First flight was originally anticipated about one year ago, but the program was delayed by software issues, much like the CSeries, which has several aircraft currently in flight testing.  Bombardier has not yet released an update as to when the aircraft is scheduled for entry into service.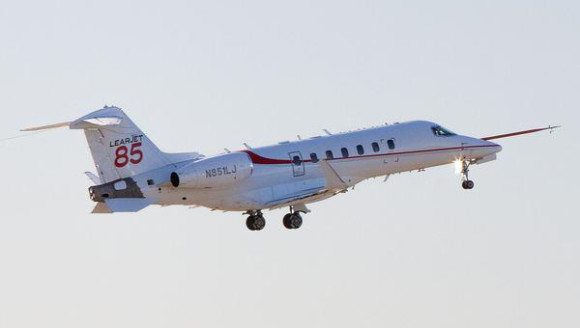 Continue reading →
We spoke with Bob Mann, president of RW Mann & Co. about the aftermath of MH370.  The solution is not as expensive and complex as one might imagine.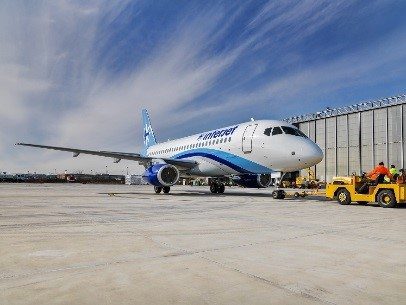 The Sukhoi SSJ has been quietly developing its footprint. Historically, expectations for an aircraft built in Russia center around robust construction but sub-par technology and efficiency; the SSJ is radically different from those expectations.  Primarily, its creator, Sukhoi is a world class builder of fighters. Their aircraft serve not only as frontline equipment for Russia, but  are also found in 26 Air Forces, many of which can afford to buy from western suppliers – such as India, Malaysia and Egypt.  Secondly, Sukhoi is developing Russia's fifth generation fighter, the PAK FA also in tandem with developing a larger civilian airliner called the MS-21.   Sukhoi is an aerospace firm with the technology and IP to produce aircraft at global standards.