Aerospace
It has taken a long time to get here, but things may be moving faster than many realize.  Bombardier has, for a long time, spoken of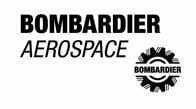 the CSeries target customers "waiting in the wings".  It was an awkward statement, because those hiding in the wings did it very well and for far longer than anyone expected. Most of all Bombardier.
2016 has been a far happier time, even if it has been expensive.  Air Canada and then Delta selected the CSeries.  Meanwhile it appears Bombardier is going to get government support, even though this will attract the attention of competitors who will almost certainly reach for the WTO stick.
In 2015 Bloomberg had a story about a key CSeries target, jetBlue.  The story indicates the fragile nature of any discussions, with "no comment" from both sides.   Back in 2013, jetBlue had voiced concerns… Continue reading →
ATR, the world's largest maker of commercial turboprops, is trying to reenter the North American market.  This past week the company has been showing off its latest iteration, the ATR72-600 in Canada.  This is part of a two week sales tour of North America.

The aircraft outsells the competing Bombardier Q400 everywhere, except North America.  Consequently the company is bringing their aircraft to the market for a "show & tell".  Next week the airplane goes to the Regional Airlines Association annual conference, where both trade press and airlines will get a chance for a first hand look.
ATR didn't shrink back from showing their aircraft right in Bombardier's backyard.  Hope may spring eternal, but the ATR is cheaper than the Q400 and for virtually every airline, that is all that matters.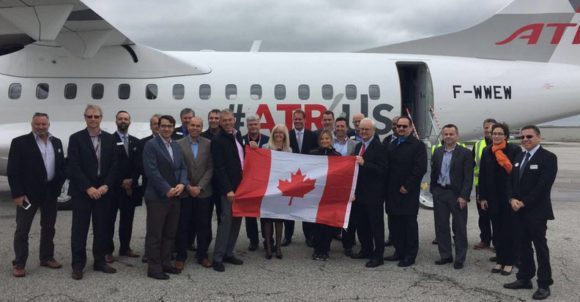 North American airlines, like WestJet, we understand, selected the Q400 over the ATR because… Continue reading →
Bombardier just released this: Delta orders up to 125 C Series aircraft – Largest C Series order yet
Bombardier also announced today that Atlanta-based Delta Air Lines, Inc. (Delta) has placed a firm order for 75 CS100 aircraft with options for an additional 50 CS100 aircraft. Based on the list price, the firm order is valued at approximately $5.6bn. Deliveries of the state-of-the-art aircraft to Delta are scheduled to begin in 2018. As a result of this order, the program is expected to enter into service with a backlog of more than 300 aircraft or up to 800 aircraft including all options and commitments. The other agreements consist of conditional orders, letters of intent, options and purchase rights.
The fact that the order is for CS100 will have many looking for details.  Of the 250 backlog now, CS100 is 21.2% of the business. Post the Delta… Continue reading →
There has been a steady flow of news about A320neo program delivery delays.  So far, these have all been directed at the P&W GTF engine.  P&W has explained to us that the issue is minor and a fix is being implemented.  A number of GTF powered neos have been delivered and are, as far as we know, doing what they are meant to do.
Then yesterday, Reuters reported news about the hydraulics.  This is an Airbus issue, not an engine issue.  As one can see from the linked story, the source of the compliant is a familiar one.
Then Reuters added that the LEAP engine is also being modified. We contacted Reuters to ask about this and were told that CFM provided an explanation that it is re-blading the LPC which may or may not be related to an issue found in tests (CFM… Continue reading →