Aerospace
We have our latest estimates in and the program continues to to accelerate towards its 2,400 hour goal. Based on our estimates the flight test program has passed  83% of its target.  If current monthly hours continue at 200, the program is two months from completion. Continue reading →
Aerial tankers are in the news again.  South Korea has apparently selected the Airbus A330 MRTT over the Boeing KC-46A and Israel Aerospace Industries' MMTT. The Koreans plan to buy four tankers for $1bn. First delivery is said to be in 2019.
South Korea joins many customers as A330 MRTT users while the US remains the only country to order the KC-46A. Brazil bought two MMTT. Continue reading →
What an great story! The best 16:15 an Avgeek can spend today.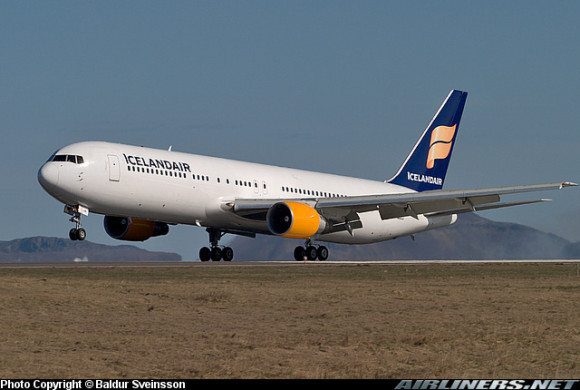 News from Icelandair announces the retirement of two old 757s and the bringing back of the 767.  It has been ten years since the 767 last flew for the airline.
The airline plans to acquire two 767-300ERs and they will be used between London and JFK over Keflavik from April.
If one looks at the airline's route network, the planned 737MAXs on order cannot deliver the payload or the range for a number of destinations.  Icelandair is one of those airlines for whom the 757 was and remains ideal.  The 767 offers the extra payload and range to reach destinations beyond the reach of the MAX.
The 767 offers the airline a lot of commonality for pilots.  As the airline up-gauges, consider that it is staying loyal to Boeing.  One might have thought it would lease the 787 rather than go back to the 767.… Continue reading →
An item at the recent Paris airshow that caught some attention was the emergence of the former Dornier 328 as the TRJ328.   Take a look at our video of the presentation made by Sierra Nevada about the TRJ328 and their moving the line to Ankara, Turkey.
Even with an order of 50 aircraft from the Turkish state and the likelihood the state will lean on local airlines to buy more, how big is this market?
"There's a big gap in the jet market and there's nothing to fill it," ERA Director General Simon McNamara said in an interview. "There won't be the same numbers as for a Boeing 737 or Airbus A320, but it's stable demand."
There are about 5,000 small regional aircraft still flying, according to Dave Jackson, managing director of the 328 program at Sierra Nevada, who said the company is seeking about 500 orders split… Continue reading