Airbus
It's a long one, but as always with John Leahy, its worth the time to understand what they are thinking and how they are messaging their product line. Count the number of times 18 inch seats comes up. This is clearly a crucial part of the message going forward. We expect to see this being repeated at PAS in a few weeks time.
Once again the 18 inch seats get a lot of mention.  But note how cleverly this is weaved into the message that Airbus will be offering a range of aircraft providing passengers with better comfort.  This message will be hammered home with the new advertising program.  Of course the response from Boeing will be forthcoming – probably by PAS.
We had an opportunity this afternoon in Toulouse to visit the A350 FAL.  There are a number of aircraft in various stages of assembly.  Of those we saw, the highest MSN we saw was #28.  Airbus claims there are four outside the FAL being put through ground tests.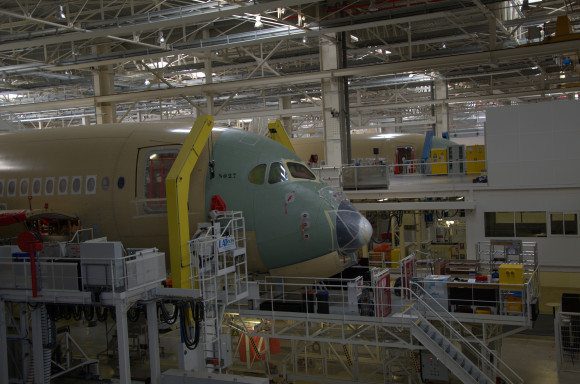 Airbus also advised the first A350-1000 parts are to arrive very soon.  The FAL is quite different now compared to our previous visit.  Where there were empty bays there are now aircraft and parts.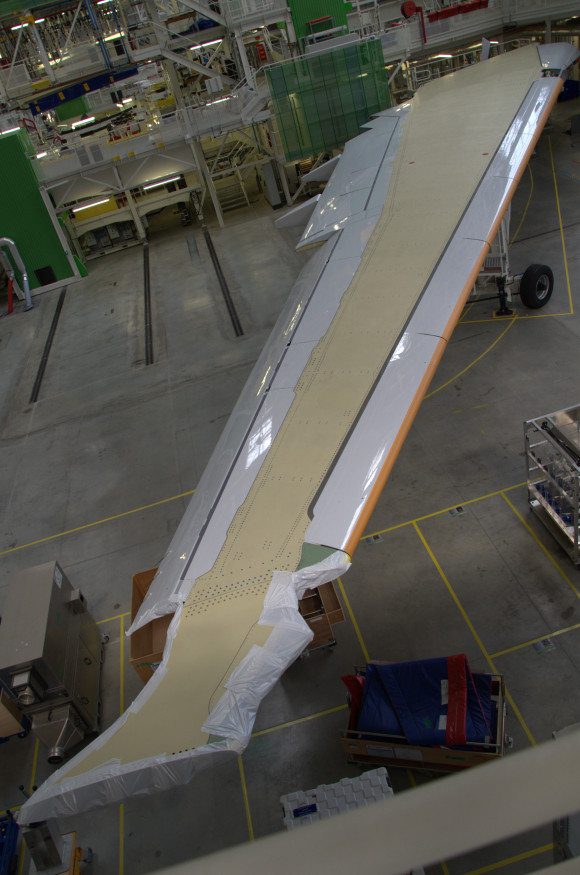 Since we were able to see #28 (Finnair) it appears that Airbus is slowly ramping up production.  Deliveries on the other hand appear slower than what we expected.  We were advised the Final Assembly Line is close to assembling 3 aircraft per month.  With only two deliveries since December, the assembled aircraft must be accumulating somewhere.
Customers have to be… Continue reading →
Africa is often referred to as the last place for commercial aviation to exploit. Rich in resources, but poor in economics and politics, much of Africa is flown over. But this is changing as communications technology reaches everywhere, and people want access to the global economy and its promise of a better life, with improved health and modern lifestyle choices.
What does Africa's commercial aviation look like? In terms of its aviation fleet size, the area is not well served. Its ratio of population to commercial aircraft actually isn't too bad – but the areas that benefit are not widespread. The table compares Africa with some markets. Population numbers come from the CIA Fact Book. Continue reading →