Airbus
Here is the latest data from each of the three flight test programs through March. Continue reading →
Today ANA announced orders for 70 aircraft worth $16.6Bn at retail prices.  The long haul portion of this order has been much anticipated after rival JAL's order for A350s.  The A350 order by JAL was significant because this was the Japan breakout order Airbus had been seeking. Continue reading →
The current political tensions in the Ukraine have resulted in economic sanctions imposed by the US and its western allies on Russia. We have no interest in politics, but when political actions impact the industry, it hits our radar screen. The aerospace industry is global, and just like dropping a pebble into a pond, the impact will ripple to the other side. Here, those ripples could have major impacts.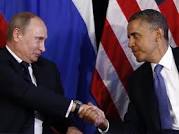 Continue reading →
This interview came about because of the publication of a thought leadership piece on the A330neo by CIT Aerospace's VP Aircraft Analysis Steve Mason which can be found here. (Link edited)
Despite the proliferation of new aircraft models, we count 25 (as shown in the following chart) to be introduced between 2014 and 2020. There are some significant market gaps remaining that could provide substantial opportunities for an OEM that is able to fill the need.