United
Yesterday, United Airlines took delivery of the first of 50 Boeing 787s it has on order, and the first of five expected to be delivered in 2012. United is the first US airline to operate the Boeing Dreamliner, and takes its first delivery nearly a year after the first 787 was delivered to Japan's All Nippon Airlines.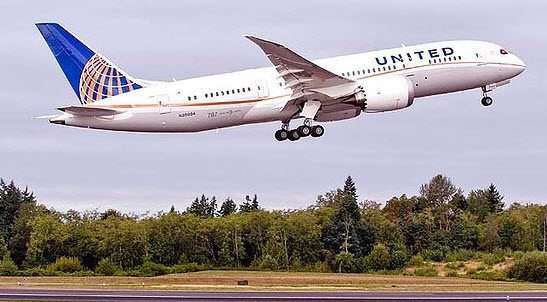 The 787 aircraft to be delivered in 2012 will be initially based in Houston for training purposes and will be first deployed domestically on services between the airline hubs at Chicago O'Hare, Houston, San Francisco Newark, Cleveland, Denver and Washington Dulles.  It is expected that after the introductory period, the aircraft will be re-deployed on international routes. 787 routes are already listed on United's reservation system, with flights from Houston to Chicago beginning in November.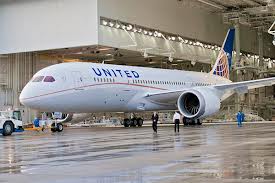 United will configure its 787s with 36 First -Business class seats, 72 Premium Economy, and 111 Economy… Continue reading →
Probably no single new technology is capturing more attention among airline pilots than the Electronic Flight Bag (EFB).  And recently the EFB market has become captivated by Apple's iPad®.  These facts were manifestly underscored at the recent EFB workshop in Dallas, Texas.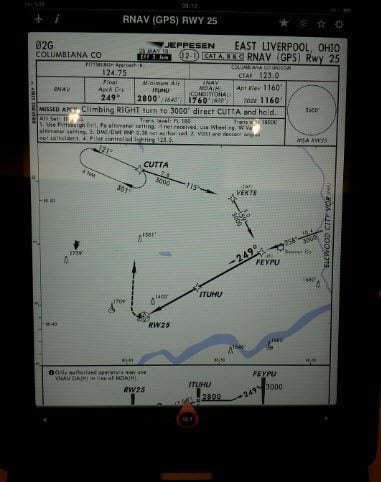 Operational pressures on airlines are at the most intense levels ever. Airlines are desperate to save money and are leaving no stone unturned in attempts to cut costs.  Airlines have leaped into leveraging technology in order to save costs. Tablet computers have attracted airline staff attention. The 2011 airline survey by AvIntel, an industry consultancy, showed that half of the respondents mentioned the iPad as one of the primary options for their EFB projects.
There are many ways to look at the potential (and quite likely) merger of American Airlines and US Airways.  There are the obvious issues everyone is talking about, but take a listen to the less obvious issues.  The impact on start up airlines, the alliance impact, the impact on US airlines like Alaska and jetBlue and quite importantly, the impact on the GDS systems.  The disruption of such a merger will be not be ripples in a pond. The most clear impact will be on airfares – they will rise even higher.  This improved financial situation might be good for airlines as their improved financials might even make them investment options again.  But the impact will also have to run through political approval – which is not obvious.
Discussing the situation for nearly 30 minutes we have airline and travel industry analyst Henry Harteveldt from… Continue reading →
Travelers hate them – fees for everything. Change your mind? That will be $50 please. Got bags? A fee. Spirit even charges for carry on bags. Is there no end to the nickle and diming?  The short answer is no. Continue reading →
It is the time of year for prognostication. In that tradition, AirInsight will boldly go where all pundits have gone before – but with better accuracy. With our psychic powers in full swing, here are our fearless predictions for 2012:
1. The world will not end – the Mayan calendar was carved on a stone of a certain size, and they ran out of space. Period.
2. Yes, we will see increasing amplitude in climate, natural disasters, and even the location of limited wars and revolutions, with Syria and Iran currently the most likely candidates. But political change will limit the impact of the powers that be today.
3. We will see interim solutions to the Eurozone crisis, as well as the US dollar, as governments and central banks join forces to salvage the financial system and limit future derivatives and risky behavior. We may go back to investing in whole aircraft again, rather than A,B, and C tranches of bundled EETCs and derivatives, if regulators have the intestinal fortitude to increasingly limit derivative instruments. We believe they will, especially with housing assets.
4. Aircraft manufacturers will increasingly become financiers of last resort – constraining capital for important R&D initiatives and new product development.
5. The business aviation recovery will begin, albeit quite slowly, but business jets and turboprops will increase sales in 2012.
6. The new generation of fuel efficient aircraft engines and high fuel prices fueled by political instability will force Boeing, Airbus, Bombardier and Embraer to increase production capacity to meet new demand. New NB aircraft will be sold out thru 2022 by YE 2012.
7. Just as when jets replaced turboprops, some relatively young narrow bodies with older engines will become economically obsolete at a young age, causing some residual value issues for leasing companies and financial institutions. One can't assume a 25 year economic life any longer for a new A320 or 737NG delivered in 2012.
8. With American in Chapter 11 bankruptcy, expect the America West management team of USAirways to make a run at American, further consolidating the US legacy carriers.
9. The EU emissions trading scheme will continue to be controversial for the foreseeable future, and will likely impact some Airbus orders for China in retaliation, as well as provoke retaliatory actions by the US Congress in the US — which could negatively impact the Eurozone recovery.  Brussels hasn't awakened to reality yet, and likely won't until the Euro collapses, and the British celebration haunts the continent.
OVERVIEW
2011 was a boffo year, with record orders at Airbus and outstanding orders for Boeing's 777-300ER. Had Boeing's 737 MAX commitments become orders by year end, Boeing would have had a boffo year, too. With the expectation that these commitments will become converted to orders this year, Boeing should easily become more even with Airbus. Having been bolstered by some 1,500 neo orders last year, sales can be expected to slow this year because delivery positions are now well out to the end of the decade.
With cargo statistics beginning to soften dramatically toward the end of last year, this usually is a leading indicator of softening passenger traffic. Might this also depress orders? We'll see.
But in the USA, the New United Airlines is expected to place an order for 150-200 single-aisle aircraft. Proposals from Airbus and Boeing were due in December. The Old United has a large aging fleet of A319s/A320s and Boeing 757s and a smaller fleet of launch-customer 767-200s. This is going to be a big catch, and it will be interesting to see if Airbus can convince United's new Boeing-centric Continental Airlines management that it should win at least some of the order. Now that Boeing has the MAX to compete with the neo, the competition is much more even than had it been neo vs 737NG.
This will be an important year to watch for Airbus and the A350 development and for Bombardier and the scheduled first flight of the CSeries. This will be an important year for Boeing and whether it can efficiently ramp up production of the 787 and if it can complete on a timely basis all the rework on those nearly three dozen 787s sitting around Paine Field in Everett.
Here is a company-by-company rundown.