United
Guest Editorial by Fabio Gigante, Italy. Mr. Gigante is an aviation reporter and writes for JP4, VOLARE, Target, Aviazione Civile, la REPUBBLICA (cronaca di Palermo) and Capo Segreteria Provveditorato Interregionale per le Opere Pubbliche.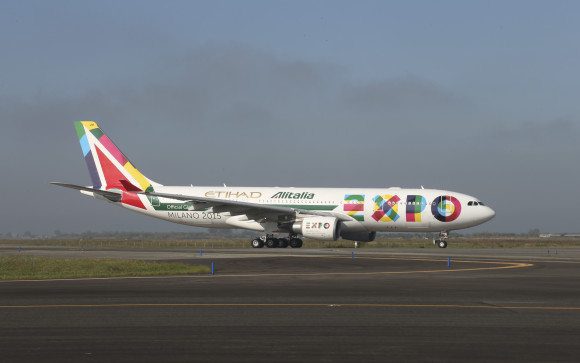 The Italian airline led by Silvano Cassano has decided to leave the Association of European Airlines. The news comes after Airberlin and carriers of the IAG Group, Iberia, British Airways and Vueling, decided to do the same. Carriers who happen, like Alitalia, to have a significant ownership participation by player of the Gulf: Etihad owns 49 percent of Alitalia, as well as nearly 30 percent of Airberlin, while Qatar Airways holds 10 percent of IAG.
This opens a new front of the confrontation between the players in the Gulf and Europe, which adds to the controversy that already sees the ME3 engaged against the United States, where in recent weeks the big stars and stripes Delta,… Continue reading →
The fracas between the ME3 and US3 is getting attention. Kudos to CAPA for setting up this debate. The people involved in the two hour debate were:
American Airlines, Senior VP Government Affairs, Will Ris
Americans for Fair Skies, President, Lee Moak
Delta Air Lines, Executive VP & Chief Legal Officer, Ben Hirst
Etihad, General Counsel & Company Secretary, Jim Callaghan
FedEx Express, Senior VP & General Counsel, Rush O'Keefe
US Travel Association, President & CEO, Roger Dow
WTTC, President & CEO, David Scowsill
Its a long video but this is a very important subject.  Please share your thoughts in the comments below.  We'd like to see how the readership "votes".
Many airlines have been deploying tablets as EFBs and more recently as cabin devices for flight attendants to handle customer facing issues.  Its good  to see that United Airlines is handling its 23,000 flight attendants each an iPhone 6+.
United's flight attendants will be able to use these for email and access internal documents like training manuals – and of course access in-flight WiFi. United isn't the first airline to issue smartphones to its flight attendants; Delta gave its flight attendants Nokia Windows phones last year.
Since Delta handed its pilots Microsoft Surface tablets, the airline is moving to the Windows standard.  The win at United for Apple is significant.  United's pilots have been using iPads as EFBs since 2011.