Connectivity
Gogo announced it has partnered with aerospace software specialist PACE to connect PACEs' Pacelab Flight Profile Optimizer – a leading flight optimization application. Pacelab Flight Profile Optimizer is a decision support tool developed for electronic flight bags (EFB) designed to continuously evaluate numerous flight data metrics. This allows a crew to optimize flight paths for maximum efficiency.
Under the partnership, the Pacelab Flight Profile Optimizer application will be connected in real time using Gogo connectivity, so pilots will be able to adapt to changing conditions while in-flight, reducing fuel burn and improving on-time performance.
"By partnering with PACE, we established a direct relationship to help market and integrate with each others products while accelerating speed to market and providing a clear path for adoption of this valuable fuel savings tool into airline operations," said Andrew Kemmetmueller, Gogo's VP of connected aircraft services. "Gogo continues to move beyond the passenger connectivity… Continue reading →
Delta is increasing its commitment to 2Ku, Gogo's in-flight Wi-Fi technology, by at least 350 aircraft. This brings Delta's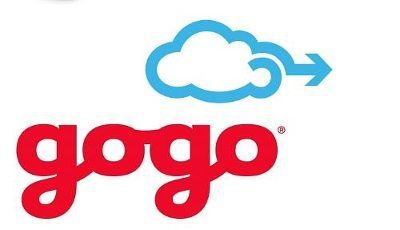 total 2Ku commitment to more than 600 aircraft in its mainline fleet. Deploying 2Ku will offer customers faster speeds and bandwidth more than 20 times that of Gogo's ATG technology, allowing for video streaming functionality.
The 2Ku installation has already started on Delta's 737-800 and A319 fleets, and additional aircraft will be retrofitted with the new system. By the end of 2016, Delta will operate more than 35 aircraft with 2Ku, which offers reduced antennae drag and fuel burn compared to other Wi-Fi systems. Delta has completed installation of Ku-band satellite Wi-Fi on nearly all of its wide-body international fleet – including 747, 767, 777 and A330 aircraft as well as 757 aircraft operating on long-haul routes – and will be 100% complete by September 2016. 2Ku service will be offered… Continue reading →
In the US market, which is by far the largest for in-flight WiFi, there is a looming battle between traditional market leader Gogo and upcoming ViaSat.  Gogo has the largest footprint with "10 airline partners, 6,000+ connected aircraft, 67 STCs obtained, 55+ million inflight internet sessions to date." By contrast, ViaSat offers a "high-capacity Ka-band network hosting in-flight broadband for commercial airlines, with JetBlue and United as inaugural customers".
Gogo pioneered the business of in-flight connectivity, starting with an air to ground solution (ATG).  More recently they have developed a Ku solution they call 2Ku.  Gogo argues that its solution uses a much larger network of Ku satellites to enable passengers and airlines to exploit high speed data links.  Man of Gogo's airline clients want to offer and exploit connectivity over water away from the US mainland, where the ATG system works.  The ATG system… Continue reading →
Gogo announced its Gogo Vision product has been installed on more than 2,000 aircraft.  This means that it is now the leading provider of wireless in-flight entertainment by a large margin and it is making gains on becoming the largest in-flight entertainment provider in the world.  More than 2,200 commercial aircraft are outfitted with the technology and more than 1 million videos are being watched through Gogo Vision each month.
"We know that passengers want entertainment on their own devices.  We also know that almost everyone boards a plane with at least one Wi-Fi enabled device.  Gogo Vision was built to take advantage of this trend," said Ash ElDifrawi, Gogo CCO.  "It has become successful because weight matters in aviation.  When compared to traditional in-flight entertainment solutions, Gogo is much lighter weight, requires less maintenance and is lower cost."
To use Gogo Vision the… Continue reading →
Our fourth annual EFB survey report will be available from Monday January 18.  The 34 page report (PDF) includes six sections (Airline Operations, Connectivity, Business Case Drivers, Future Planning, Cyber Security, Tablet EFBs) with 46 charts and a foreword by IATA. The survey has input from 80 airlines, making it one of the broadest sources on this subject.
If you are interested in getting your electronic copy on Monday please email us.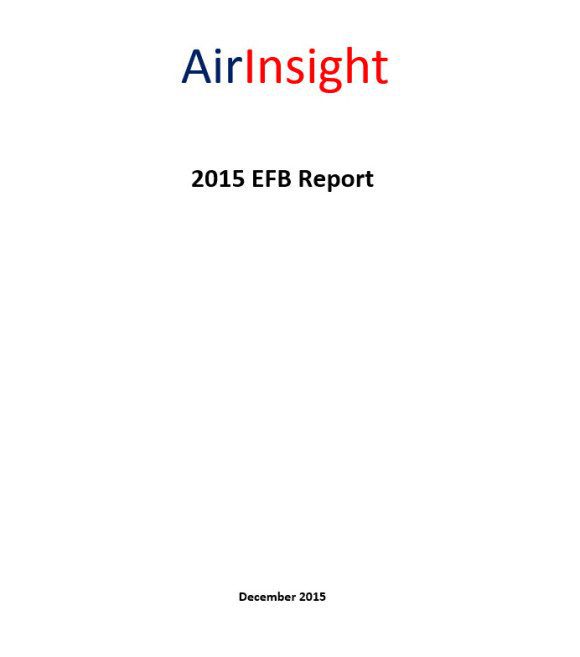 We are also offering clients access to the survey data (without airline identifications). The data set is from surveys undertaken in 2012, 2013, 2014 and 2015.   The data is in Excel format and enables unlimited analyses.  If you are interested in this option, please use the email link above to contact us.  Delivery is available now.