India's SARAS program has had its bumpy ride.  The first version of the aircraft had its first flight in 2004.  Here is a video of a 2007 flight of the test vehicle that eventually crashed with the loss of three crew.
The new "first flight" if of the revised version, now named the Saras-PTN1.  "Saras-PTN1 has several improvements from the aircraft that crashed. It has improved avionics, radar, linear flap actuator, environment control system, engine flap actuators and flight control system," National Aeronautics Laboratories director Jitendra J Jadhav said.
The plan was to develop a 19-seater with multiple uses, both civilian and military.  The current version is planned to be a 14-seater.  Yesterday's test flight as for 40 minutes.
"The aircraft took off at about 11 am from HAL airport and flew at the maximum height of 8,500 ft at the speed of 145 knots. The chase aircraft was piloted by Group Captain Badrish and telemetry was commanded by Group Captain Naraynen, Wing Commander Pandey, and Wing Commander R Sridhar," an official statement read.  The primary flight test objective is to evaluate system performance over 20 flights. The data collected from these tests will be used to freeze the design for production version aircraft.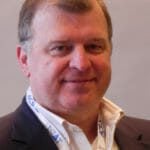 Co-Founder AirInsight. My previous life includes stints at Shell South Africa, CIC Research, and PA Consulting. Got bitten by the aviation bug and ended up an Avgeek. Then the data bug got me, making me a curious Avgeek seeking data-driven logic. Also, I appreciate conversations with smart people from whom I learn so much. Summary: I am very fortunate to work with and converse with great people.