That India is a market with a huge potential for air travel is by now well understood.  One of the key challenges has been to get people beyond "the last mile" – meaning finding a way to connect people from outlying areas that do not have a reasonable runway.  In many cases in India, the "last mile runway" is water.  In an earlier story we discussed the impact SpiceJet could bring to bear with deploying smaller amphibians.
Now we have news that the airline has undertaken its second phase of test flights using the Setouchi aircraft.
The concept of connecting the various outposts in India are government supported.  Successful tests by SpiceJet has the potential for an order of up to 100 aircraft.  In the US, the most extensive regional airline market in the world offers a guide to what could develop if the Indian market gets the same momentum.
The testing being undertaken by the airline and Setouchi should be watched closely.  Success will make a substantial impact; on the market, the OEMs and airline.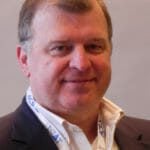 Co-Founder AirInsight. My previous life includes stints at Shell South Africa, CIC Research, and PA Consulting. Got bitten by the aviation bug and ended up an Avgeek. Then the data bug got me, making me a curious Avgeek seeking data-driven logic. Also, I appreciate conversations with smart people from whom I learn so much. Summary: I am very fortunate to work with and converse with great people.