Compared to C Series pilots that is.  Watch this takeoff at Farnborough and you know these are no longer Bombardier factory pilots concerned with Transport Canada review.  It is quite different than the takeoff at last year's show in Paris.
As an aside note the background noise levels – you can hear birds twittering and children – that is how quiet the engines are.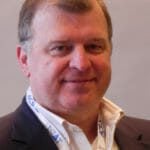 Co-Founder AirInsight. My previous life includes stints at Shell South Africa, CIC Research, and PA Consulting. Got bitten by the aviation bug and ended up an Avgeek. Then the data bug got me, making me a curious Avgeek seeking data-driven logic. Also, I appreciate conversations with smart people from whom I learn so much. Summary: I am very fortunate to work with and converse with great people.