The airline's PR team sent out a notification that today, on July 21, 2017, the airline set a new world record as its newest CS300 turnaround for the first commercial flight took only 50 minutes after delivery.
The sixth airBaltic CS300, registered as YL-CSF, arrived in Riga on July 21, 2017 at 11:15, Riga time. The flight time was 7 hours and 25 minutes and the aircraft covered 6,470 km non-stop distance between Mirabel and Riga.  At 12:06 Riga time YL-CSF's turnaround was completed and the aircraft departed on its first commercial flight BT641 to Zurich at 12:17. It is the first time that a turnaround for an inaugural CS300 commercial flight has been carried out so promptly.
airBaltic has completed more than 2,160 scheduled flights and flown over 5,520 block hours with their CS300 fleet. In total, the airline has carried over 245,100 passengers on their CS300s.
This is a pretty interesting statistic and one we have not seen before.  The gauntlet has now been thrown.  Other OEMs will now respond with their own quick turnaround after delivery.  Since airBaltic is going to get another 14 CS300s  delivered, they too will be pushing that 50-minute number lower if they can.  Isn't this a great industry?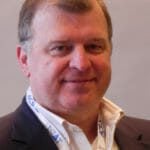 Co-Founder AirInsight. My previous life includes stints at Shell South Africa, CIC Research, and PA Consulting. Got bitten by the aviation bug and ended up an Avgeek. Then the data bug got me, making me a curious Avgeek seeking data-driven logic. Also, I appreciate conversations with smart people from whom I learn so much. Summary: I am very fortunate to work with and converse with great people.