Airbus & Boeing O&D through October 2022
With both OEMs producing their monthly numbers yesterday, here's a score update.
For 2002 YTD:
Order market share – 56%/44% in Airbus favor

Delivery market share – 58%/42% in Airbus favor
In terms of twin aisles, the breakdowns are interesting.  Boeing is way ahead in orders but was hampered in deliveries by the 787 issues.  Airbus has seen slow orders but has had good deliveries.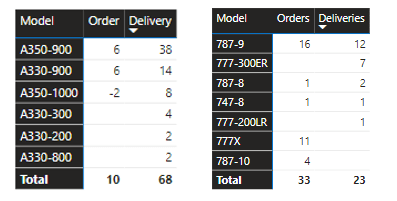 For single aisles, we have the following.  Boeing is racing to make MAX deliveries – customers want their aircraft and Boeing has delivery slots that Airbus lacks.  This provides Boeing with a market advantage to win deals with startups like Akasa and 777 Partners, for example. 
Airbus is way ahead in the crucial MoM segment.  The market can't seem to get enough A321neos.  The MAX10 is having a great order year but trails the A321neo.  Airbus has a growing single-aisle MoM advantage that will prove damaging to Boeing. We estimate Airbus is ahead by 1,791 aircraft in this segment.  This is an unassailable lead.

Note the strong interest in the A220-300, while Boeing's MAX7 waits for FAA certification.  The former C Series has already eclipsed the MAX7.  Meanwhile, there is interest in the A319neo – who knew?

The 25-page model is available to subscribers to dig deeper.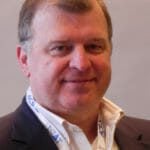 Co-Founder AirInsight. My previous life includes stints at Shell South Africa, CIC Research, and PA Consulting. Got bitten by the aviation bug and ended up an Avgeek. Then the data bug got me, making me a curious Avgeek seeking data-driven logic. Also, I appreciate conversations with smart people from whom I learn so much. Summary: I am very fortunate to work with and converse with great people.