Airbus has made the inevitable decision to cut production rates of all types as from this month, it announced on April 8. The unprecedented impact of Covid-19 on air travel has airlines running to seek delivery deferrals and in some cases outright cancelations, although the March figures show only modest numbers.
During a March webcast, CEO Guillaume Faury told analysts that Airbus was studying the effects of the coronacrisis on the reliability of its supplier network and on the order book.
In the updated rates, production of the A320neo-family will be stabilized at 40 per month. This compares to the original rate 60 which was planned for this summer, with a gradual step to rate 63 next year.
Airbus confirmed to Reuters on April 10 that it has postponed plans for a new A321neo production line in Toulouse. The extra capacity in the current A380 assembly hall would alleviate Hamburg but is not needed at reduced production rates. It also saves Airbus an unspecified amount of investments.
The A330neo will be produced at a rate two per month instead of four announced only last February, which already was a reduction from rate six that was originally planned.
The A350 sees a revised rate of six per month instead of ten. No changes were announced for the A220 which last year reached rate four per month, but Airbus says the production rate of the type is under review. The A220 is produced at Mirabel (Montreal) and assembled at Mobile (Alabama).
Modest cancelations, but they are deceptive
In Q1 2020, Airbus recorded 356 gross orders and 290 net orders, resulting in 66 cancelations. These include 16 A220-300s from SaudiGulf, six A320neo's, and two A321neo's from Avolon. Kuwait Airways reduced its order for the A350-900 from ten to five. Latam also cuts its A350-order: from 17 to 13 -900s and from eight to two -1000s.
At the same time, AerCap revised its A320neo order from 158 to 183 and the one for the A321neo from 108 to 133. Aviation Capital swapped orders for three A320neo's to A321neo's.
At first sight, it looks like the crisis has been kind to Airbus so far, but the reduction in rates confirms that long-term the airframer is expecting a drastic change in the market. In early March, Faury said that especially A320neo production has been overbooked. On March 31, the backlog of the family stood at 6.159.
A major indication is what lessors will be doing: they are as what Faury described as the 'shock absorbers of the market. So far, only Avolon has reported cancelations (including four A330-900s) but in a trading update on Q1 on April 8, Air Lease Corporation (ALC) failed to mention any changes.
Airbus is in negotiations with unions about "the most appropriate social measures to adapt to this new and evolving situation." Earlier this week, the airframer said it will suspend production at its German sites in Bremen until April 27 and Stade until April 11, as well as in Mobile (Alabama) until April 29. This was done in response to several factors related to the Covid-19 situation, such as high inventory levels in the sites and government recommendations that have an impact on the production flow.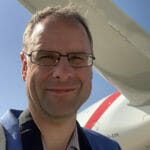 Active as a journalist since 1987, with a background in newspapers, magazines, and a regional news station, Richard has been covering commercial aviation on a freelance basis since late 2016.
Richard is contributing to AirInsight since December 2018. He also writes for Airliner World, Aviation News, Piloot & Vliegtuig, and Luchtvaartnieuws Magazine. Twitter: @rschuur_aero.