2020 continues to show itself as, arguably, the worst year in commercial aviation in living memory.  The Airbus numbers are, shall we say, sobering.
Here's our model to demonstrate that.
No orders since May, when there was one for one airplane.
Deliveries are trickling out. Page 2 shows how that looks – the drop off is staggering.  We are in air show month when we might have expected lots of industry news.  But that was another time, long ago.
Airbus has managed (it seems) to hold on to their A320neo backlog.
Page 4 shows that 5 aircraft were YTD delivered to lessors with no named operator.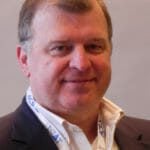 Co-Founder AirInsight. My previous life includes stints at Shell South Africa, CIC Research, and PA Consulting. Got bitten by the aviation bug and ended up an Avgeek. Then the data bug got me, making me a curious Avgeek seeking data-driven logic. Also, I appreciate conversations with smart people from whom I learn so much. Summary: I am very fortunate to work with and converse with great people.