Bombardier launched the Global 8000 model today at EBACE in Geneva. This latest, and longest-range version of the Global series, offers 8,000 nm range, a maximum speed of M0.94, and a high speed intercontinental cruise speed of M0.92 in addition to the normal cruise of M0.85. The Global 8000 will be the fastest and longest-range purpose-built business jet when it enters service in 2025.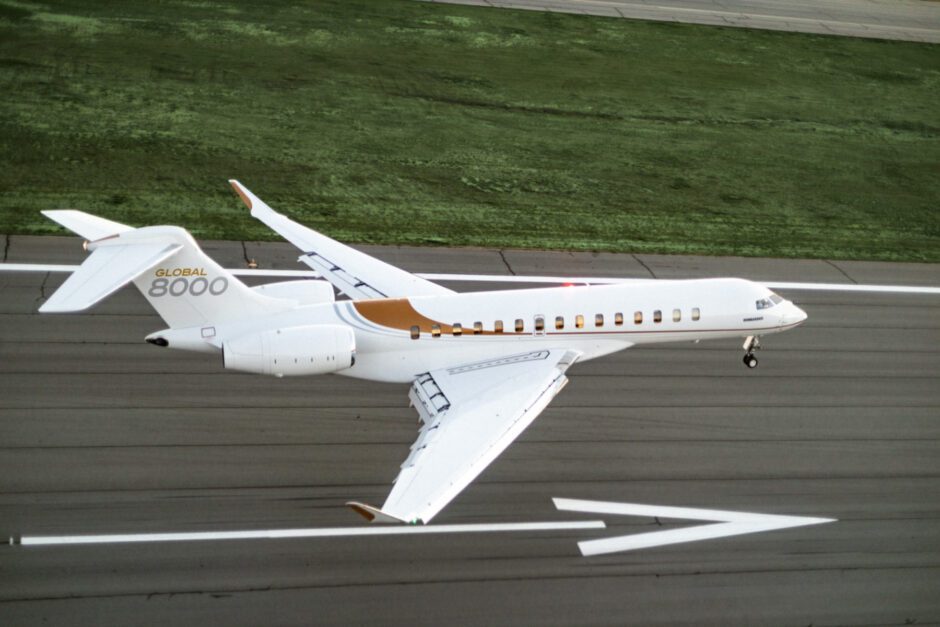 Bombardier's smooth flex wing and passport engines give it a top speed of Mach 0.94, making it the fastest business jet in the skies. The Global 8000 will be the only true four-zone cabin business jet capable of 8,000 nautical miles, and current Global 7500 operators will be able to retrofit their aircraft to gain the performance enhancements on the Global 8000.

Éric Martel, Bombardier's President and CEO, stated: "Today, Bombardier solidifies once more its position as the leader in business aviation with the newst member of the industry-leading Global family. The Global 8000 aircraft leverages the outstanding attributes of the Global 7500 aircraft, providing our customers with a flagship aircraft of a new era. We remain unmatched, which for an innovation-focused team like us, is great."

During the development, a demonstration flight with a Global 7500 flight test vehicle achieved speeds of Mach 1.015, a key step in achiving an MMO (Maximum Mach Operating Speed) of M0.94, becoming the fastest business jet in the world and the fastest jet since Concorde. The jet also became the first Transport Category airplane to fly supersonic with sustainable aviation fuel.

The Global 8000 aircraft features a true four zone cabin, as well as the innovations from the Global 7500, including the Nuage seat, the Soleil circadian lighting system, l'Opera directional audio sound system and monitor, and the nice tough CMS cabin control system.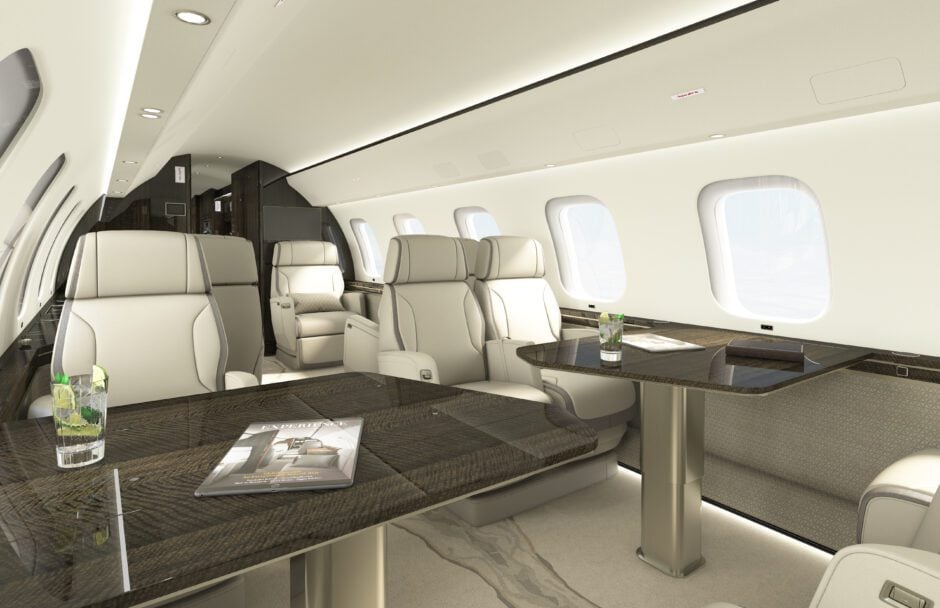 The new aircraft is expected to enter service in 2025, with performance enhancements for current Global 7500 aircraft retrofittable when the Global 8000 enters service.