TAP Portugal can continue its restructuring plans now that the European Commission has approved €2.55 billion in state aid the carrier from the Portuguese government. The Commission also ruled positively over a combined €178.5 million in Covid-aid. Brussels approves state aid for restructuring plan TAP Portugal.
Brussels already approved €1.2 billion in state aid in December last year. The government formally notified the European Commission of €3.2 billion in restructuring aid on June 10, after which the Commission launched an in-depth investigation into the effects on competition and its compliance with rules for state aid. In its decision announced on December 21, Brussels says that the package is in line with the rules.
"Following its in-depth investigation and the comments from interested parties and Portugal, the Commission has approved the proposed restructuring plan. The support will take the form of €2.55 billion equity or quasi-equity measures, including the conversion of the €1.2 billion rescue loan into equity", the European Commission says.
The €1.2 billion loan expires on December 31 after the original maturity date of September 1 was amended. Back in August, the airline said that "in case a final favorable decision on the restructuring aid is adopted by the European Commission until 31 December 2021, the reimbursement date of the said loan remains the one that shall be contemplated in the restructuring plan of TAP Group approved by the European Commission." The plan gives the government a 92 percent share in the airline.
The commission also approved €107.1 million in compensation that TAP received for the damage it suffered from the Covid-crisis and travel restrictions between July 1 and December 30, 2020, plus €71.4 million for the period between January 1 and June 30, 2021. "Because of these travel restrictions, TAP Air Portugal incurred significant operating losses and experienced a steep decline in traffic and profitability over this period." Brussels already approved €462 million in damages last April.
How TAP Portugal will use these compensations is to be decided by the government: "Under the compensation measure, the aid will take the form of either (i) a capital injection; or (ii) a loan that may be converted into capital. The choice between these forms of support will be made by the Portuguese government."
TAP needs to surrender slots in Lisbon
As Commissioner Margrethe Vestager said in a press statement: "The measures we approved today will enable Portugal to compensate TAP for damages directly suffered as a result of travel restrictions put in place to limit the spread of the coronavirus. At the same time, the approved restructuring plan for TAP will ensure the airline's path towards long-term viability. The significant public support will come with safeguards to limit distortions of competition. In particular, TAP has committed to make available slots at the congested Lisbon airport, where TAP holds significant market power. This gives competing carriers the chance to expand their activities at this airport, ensuring fair prices and increased choice for European consumers." 
In October, Ryanair demanded that the Portuguese government and the European Commission will end what it called "slot blocking" by TAP. The Irish low-cost airline claimed that TAP, despite cutting its capacity by twenty percent, continues to claim its slots at Lisbon Portela Airport for flights it doesn't operate. Ryanair's Michael O'Leary called this unfair, as his airline would be forced to cut 700 flights from its Portuguese network. The December 21 ruling summons TAP to surrender slots at Lisbon, although the press statement doesn't specify how many.
Restructuring plan on track
Now that Brussels approves the state aid, TAP Portugal can continue its plan. When it announced its restructuring plan in December 2020, TAP said it would reduce its workforce from 10.000 to 8.000 while remaining staff would have to accept a 25 percent pay cut. Its fleet would be reduced by twelve aircraft to 88 by the end of 2021. The plan should produce €1.3 billion in operating cost reductions per year by 2025 and return TAP Portugal to profitability by 2023-2024.
During its HY1 results presentation in August, the airline said that it was making good progress on deep adjustments of labor costs and productivity until the end of 2024, renegotiating contracts with suppliers, and simplifying processes. Its workforce would be reduced by 3.000 FTE.
The Airbus A320ceo-family will be phased out and sold. They include seven A319s, fifteen A320s, and three A321s. Three ceo's has already been phased out by June. Two of its three A330-200s would also leave the passenger fleet and convert them to freighters to enhance revenues. Through lease extensions, the nine Embraer E190s and four E195s will remain longer in the fleet.   
TAP also secured financing for two A321LRs it has on order. The airline already has eight LRs, ten A321neo's and eleven A320neo's. It said in April that deliveries of fifteen A320neo-family aircraft have been deferred, with some to this year but others from 2021-2022 to 2025-2027. Two A330-900s have been deferred from 2022 to 2024. There are nineteen -900s in service.
On November 25, TAP reported a €45.9 million net loss for Q3 compared to €-182.6 million in the same period of 2020. Revenues were up by 90.3 percent to €443.7 million. Passengers carried were up by 127 percent to 2.1 million. For the first nine months, the carrier recorded a €423.2 million loss versus €-610.2 million the year before. It had €397.6 million in cash and debts of €2.7 billion.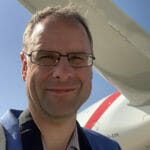 Active as a journalist since 1987, with a background in newspapers, magazines, and a regional news station, Richard has been covering commercial aviation on a freelance basis since late 2016.
Richard is contributing to AirInsight since December 2018. He also writes for Airliner World, Aviation News, Piloot & Vliegtuig, and Luchtvaartnieuws Magazine. Twitter: @rschuur_aero.