Yesterday, Embraer, EVE, and Avantto announced the signing of a Letter of Intention to acquire several electric Vertical Take Off and Landing (eVTOL) aircraft in the next few years. EVE wins a 100-eVTOL order in Brazil, which seems to be positioning itself as one of the biggest markets for this new technology. 
The eVTOL order
Aviation Management Services (Avantto) is a Brazilian company leader in the aircraft sharing business. Today, Avantto and Eve, an Embraer company, signed a Letter of Intention to develop an Urban Air Mobility (UAM) ecosystem in Latin America. 
Avantto included an order for 100 of Eve's eVTOL aircraft. The deliveries would begin in 2026. 
Both companies plan to begin their partnership by developing new services and procedures to create a safe and scalable environment for eVTOL operations to expand.
Andre Stein, president and CEO of Eve said,
"The strength of Avantto's experience in operations, coupled with their growth strategy, make an ideal partner for the future expansion of Eve's eVTOL deployment in Brazil and across Latin America."
These efforts will focus on critical aspects of the passenger experience in order to design for all users, including how to maximize accessibility and inclusiveness in vertiports and eVTOL boarding operations.
Rogério Andreade, CEO of Avantto, said, 
"For more than a decade, Avantto has uniquely developed software, systems, and procedures enabling the company to offer 24/7 on-call flight services for short-haul intra-city helicopter transportation to its hundreds of active members. This exclusive know-how will be one of the principal pillars of the urban air mobility ecosystem developed by the EVE/Avantto partnership."
Eve's backlog increases
Eve has been pretty busy in the last few months. The startup company has signed several companies and government entities as it plans to introduce the eVTOL technology worldwide. Many of the deals have come from Latin America. 
Currently, Eve's potential firm backlog stands at 450 eVTOLs, or around US$900 million, assuming an average price of US$2 million per unit, according to J.P. Morgan. 
However, if we include Eve's partnerships with Blade Air Mobility and Flapper, the backlog increases to 535 aircraft. 
The eVTOL revolution in Brazil
Several companies have announced their interest to invest in the eVTOL technology for the Brazilian market. 
For instance, Azul Linhas Aereas and Lilium announced a deal to acquire up to 220 eVTOL aircraft. The business is worth approximately US$1 billion, and Azul could start operating the flying taxis in 2025. 
GOL Linhas Aereas has also recently announced a partnership with Avolon to commercialize an eVTOL ride-sharing platform in Brazil. 
Finally, Flapper and Eve announced an alliance to develop the UAM in Latin America. EVE also won eVTOL order in Brazil with this company, for at least 25 units.

Additionally, Eve and Embraer launched a cooperation campaign with ANAC (Brazil's Nation Civil Aviation Agency) and DECEA (Brazil's Department of Airspace Control) for the development of a new concept of operations for UAM in Rio de Janeiro.
Several Brazilian cities like Sao Paulo and Rio de Janeiro have the perfect conditions to develop the eVTOL technology. That's why, in the past, Airbus launched an Uber-like helicopter riding platform called Voom in Sao Paulo.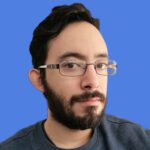 Daniel Martínez Garbuno is a Mexican journalist. He has specialized in the air industry working mainly for A21, a Mexican media outlet focused entirely on the aviation world. He has also published on other sites like Simple Flying, Roads & Kingdoms, Proceso, El Economista, Buzos de la Noticia, Contenido, and Notimex.