This week saw two announcements that seem confusing.  First came Bombardier's news about the Cityjet CRJ900 order being firmed up. The came Falko's announcement about its CRJ900 deal with SAS.
The first announcement was that Bombardier firmed its purchase agreement, based on a conditional agreement announced January 24, 2017, with CityJet. The firm agreement included six CRJ900 aircraft and options for four more. The aircraft will operate under wet lease in the Scandinavian Airlines network.
Then came the second, Falko Regional Aircraft Limited (Falko), a aircraft leasing and asset management company focused on the regional aircraft sector, announced that it will add 11 CRJ900 aircraft to its portfolio. The aircraft are being acquired from Scandinavian Airlines and are currently on lease to Cimber.  Falko has been doing business with SAS since 2011.
Falko explained that 11 aircraft being acquired, 8 of which are now being re-marketed. All 11 aircraft are currently operated by Cimber and will remain in operation with Cimber under contract for SAS. Cityjet has taken over Cimber, and they will be replacing the older CRJ900s with new CRJ900s in the coming months which is the order that has been announced.
In terms of the rationale, SAS wants to sell its Cimber subsidiary and also sell the 11 aircraft.  Falko is a lessor acquiring used CRJ900s whereas Cityjet is acquiring the Cimber airline operations and will fly aircraft on an ACMI basis.  The two deals are  complementary.   Falko's relationship with SAS is purely one of an airline and lessor which has covered over 20 aircraft in the last 5 years.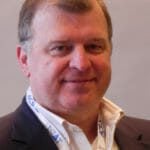 Co-Founder AirInsight. My previous life includes stints at Shell South Africa, CIC Research, and PA Consulting. Got bitten by the aviation bug and ended up an Avgeek. Then the data bug got me, making me a curious Avgeek seeking data-driven logic. Also, I appreciate conversations with smart people from whom I learn so much. Summary: I am very fortunate to work with and converse with great people.