IRKUT announced their first MC-21-300 flew from the Irkutsk Aviation Plant to  Ramenskoye Airport (Zhukovsky, Moscow), to continue flight tests.  Here is an image of its landing.
The aircraft flew 4,500 km (6 hours nonstop) at 10,000 meters (~33,000 feet).
Mr. Oleg Kononenko, the test pilot, and the flight crew commander noted: "The flight went in standard mode. All aircraft systems operated without failures."
Mr. Yuri Slyusar, the President of United Aircraft Corporation and Irkut Corporation said: "Today we open the new milestone of MC-21 program. Ahead, there is a continuation of flight and ground tests, the introduction of new aircraft samples into the test program, certification and initiation of serial production. Together with Irkut Corporation, a number of UAC enterprises, our partners from Rostec Corporation, and leading foreign companies participate in the MC-21 program. This program moves our enterprises to the new technological level and ensures the professional growth of our specialists."
Mr. Oleg Demchenko, the First Vice-President and the Chief Designer of Irkut Corporation said: "Flight tests of MC-21 aircraft performed at Irkutsk Aviation Plant, together with the long flight (from Irkutsk to Ramenskoye) prove declared aircraft characteristics. Since today, tests will be continued at Flight Test and Development Facility of Yakovlev Design Bureau. The new hangar with the new up-to-date complex for collection, processing, and storage of information, obtained during flight and ground tests, had been built for MC-21 basing."
It would not be too bold to say that UAC (and Russia's aerospace industry) has leaped ahead of their Chinese competitors.   Here we see a real technical threat to the Big Duopoly.  As we saw with the C Series, do not ignore technical threats. The MC-21-300 has a capacity for 163 to 211 passengers and it targets the largest segment of the commercial aviation market.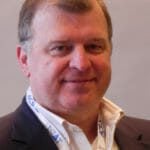 Co-Founder AirInsight. My previous life includes stints at Shell South Africa, CIC Research, and PA Consulting. Got bitten by the aviation bug and ended up an Avgeek. Then the data bug got me, making me a curious Avgeek seeking data-driven logic. Also, I appreciate conversations with smart people from whom I learn so much. Summary: I am very fortunate to work with and converse with great people.