India's Go First Airways (previously GoAir) is finally planning to list on the stock exchange through an initial public offering (IPO) in July, as air travel recovers from the pandemic. Go First Airways had earlier filed their offer document with the stock market regulator of India in May 2021 and had received approval in August 2021 for the listing. However, on the back of the Omicron-variant, they put the IPO on hold, and it further got pushed back due to the current geopolitical circumstances. India's Go First Airways plans a $464 million IPO in July.
Go First, as per March 2022 market data, is India's second-largest airline by domestic market share, and is planning to raise up to $464 million (INR 36 billion) rupees through an initial public offering, as per reporting by Bloomberg. When the consolidation of Air India and AirAsia India is completed, however, Go First should expect to lose this position.  
Go First proposes to use the proceeds of the share sale to repay dues to the tune of $283 million to its lessors and creditors, including the government-owned Indian Oil Corporation, which is also one of the largest suppliers of jet fuel in the country. The remaining amount will be deployed to increase the airline's operations in India and internationally, including adding flights to Indonesia, Malaysia, Singapore, Sri Lanka, and Nepal.
The airline had an outstanding order of 144 Airbus A320neo jets, out of which 52 have already been inducted into the fleet. Go First, intends to add ten new aircraft and let go of the remaining six A320ceo aircraft in its fleet. It intends to further add another ten A320neos in 2023 and the remaining 72 from 2024 to 2027. The airline currently operates approximately 300 daily flights. It has been reported that Go First is also considering switching to the A321neo aircraft in a slot-constrained market. 
Go First had rebranded from GoAir after a member of the Wadia Group which owns the airline had exited his responsibilities and it turned out that the GoAir trade name was registered by him. However, in April 2022, reconciliation has been reported amongst the family, although it is not immediately clear if this means that the airline will revert to the old brand name.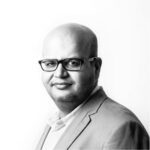 Ajay Awtaney is the Founder and Editor of Live From A Lounge (LFAL), a pioneering digital platform renowned for publishing news and views about aviation, hotels, passenger experience, loyalty programs, travel trends and frequent travel tips for the Global Indian. He is considered the Indian authority on business travel, luxury travel, frequent flyer miles, loyalty credit cards and travel for Indians around the globe.