July 2022 Transactions
Our transaction has been updated through the month end.  Subscribers have access to the more detailed 14-page version. Here are our July 2022 Transactions.

The business continues to improve with transactions growing again – this July matched last year


Aeroflot appears to be the largest transactor – but that is due to theft

Lessor action is doing better but has been hit by Russian theft

Page 3 lists transactions by airline alliance and SkyTeam is the most active in 2022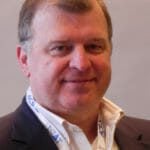 Co-Founder AirInsight. My previous life includes stints at Shell South Africa, CIC Research, and PA Consulting. Got bitten by the aviation bug and ended up an Avgeek. Then the data bug got me, making me a curious Avgeek seeking data-driven logic. Also, I appreciate conversations with smart people from whom I learn so much. Summary: I am very fortunate to work with and converse with great people.