Orders picked up at Paris, with the surprise being a 200 aircraft LOI from IAG to Boeing for 737MAX 8 and MAX10 models. That LOI provided a boost of confidence for Boeing and placed Boeing ahead of Airbus in the commitment race through Day 2.  The following chart compares 2019 with prior years, and Day 2 brought the show back into a more normal range after a disappointing Day 1.

The total commitments for Day 2 were significant, and brought the show totals closer to prior shows, as shown in the table below.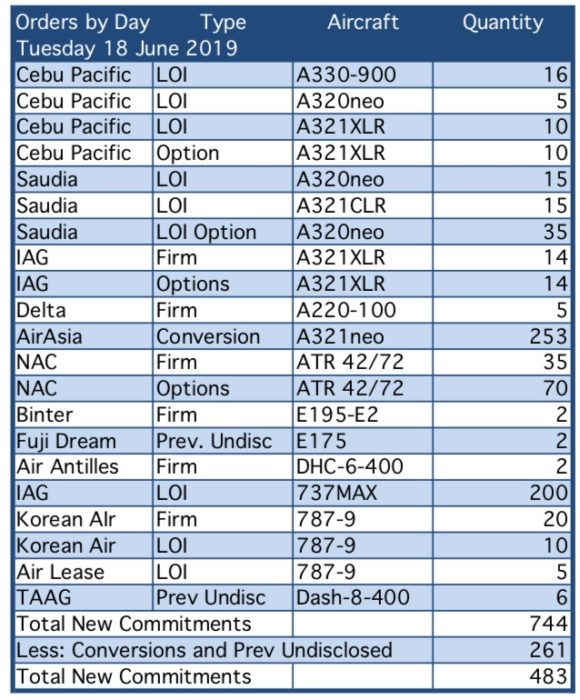 Detailed orders for Day 1 also follow.