Thursday is typically a quiet air show day, and it was for most of the OEMs except for Airbus, which gained additional commitments from NAC, flynas, and JetBlue.  The Day 4 orders are shown below: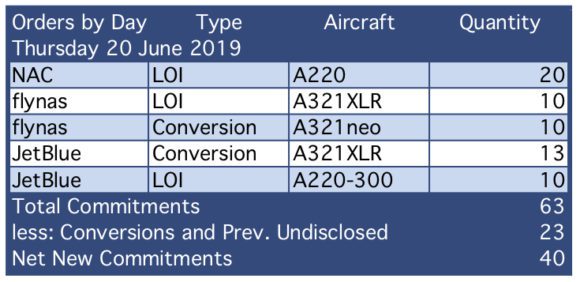 The following chart compares 2019 with prior years, and Day 4 was in the normal range for the final day of an airshow, which is typically quite light.  With economic threats and trade uncertainty, orders were down, but backlogs remain at near record levels, with narrow-body delivery positions typically available from 2024 onward.  The MAX crisis has slowed both production and future slot availability from Boeing, bringing additional uncertainty into the equation. Nonetheless, the 2019 Paris show had more commitments than the 2016 Farnborough show, which had no aircraft crisis.

It is interesting to note that neither large wide body, the A350 or 777X, had a single order at this show. That reflects a current weakness in the wide-body market, and weak margins for the OEMs, who would prefer to work off some backlog before more heavily discounting for orders.
The narrow-body market remains competitive, albeit we have noted rumors that Boeing "bought" the IAG order for the MAX in an effort to restore confidence and show a positive image.  Apparently, Boeing made Willie Walsh "an offer he couldn't refuse" with a hefty discount from list prices.
Day 3 commitments are shown in the Table below: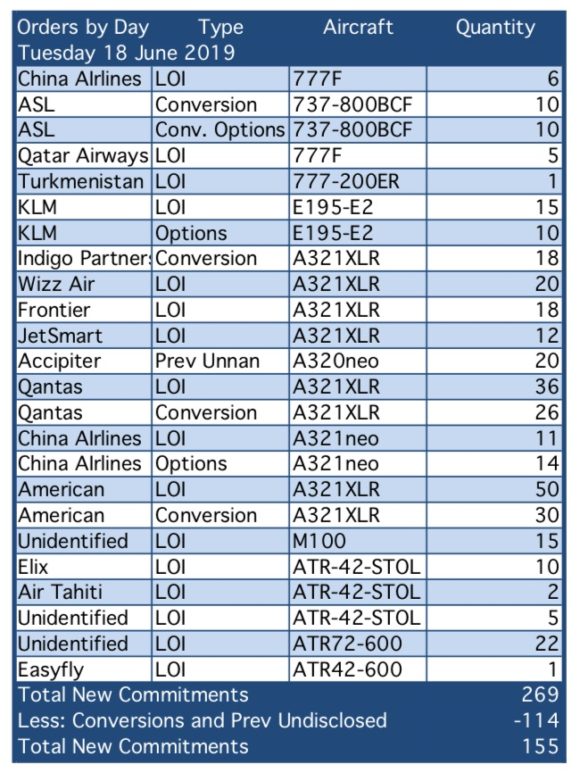 Detailed orders for Day 2 follow: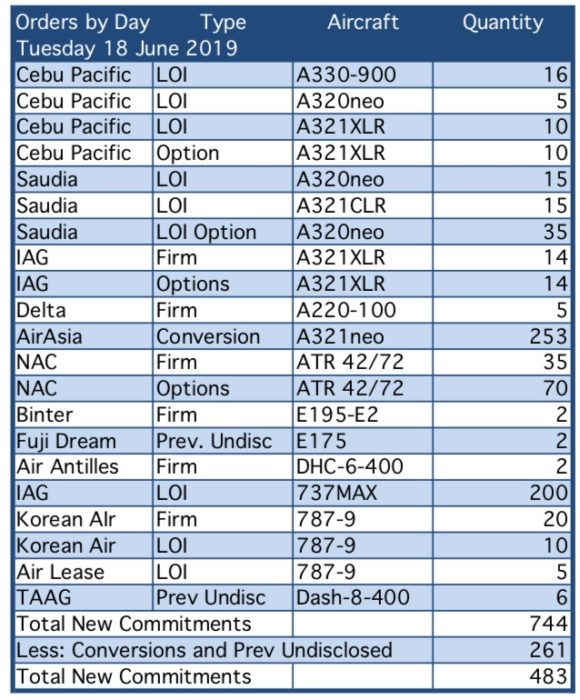 Detailed orders for Day 1 also follow.