Aura Aero announced they have struck a deal with Republic Airways that sees the airline sign an MOU covering the development of the ERA and become a strategic advisor.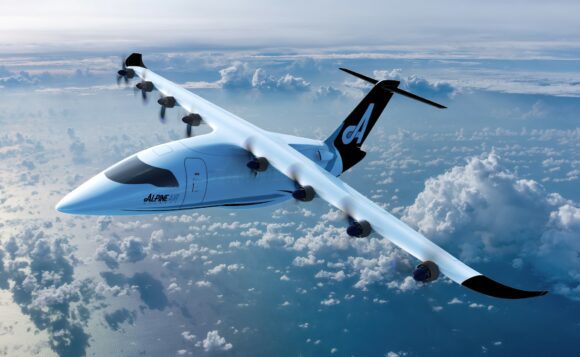 The ERA Auro Aero is a 19-seater with eight motors. The OEM claims a hybrid speed of 250 knots and a range between 200 and 900 NM.  The most interesting metric is the estimated cost of < .10 €/ASK. In June, AirInsight discussed the French project with Wilfried Dufaud.
Republic currently operates an all-Embraer fleet of some 200 regional jets.
ERA, with commercial service EIS planned before 2030, boasts an order book of close to 350 Letters of  Intent/Memorandums of Understanding, representing around €3.5 Bn.
Some questions that follow on this news are:
Republic is dependent on its major airline partners.  They have a say here.
Republic is subject to Embrear influence: Is this MoU a signal to Embraer on their Energia program?
Aura – what problem are they solving?

The US regional market requires aircraft to fly up to 750 miles
As a feeder, these flights need to be at 0.8Mach
This means Aura (and the other electric options so far) cannot provide what US regionals must deliver.  The low-cost projection is great – but so what?  If you can only offer 19 passengers from 200 miles at 250 knots, then feeding a major airline at a hub is not a game changer.
The smallest regional jets seated 50 have fallen behind in economics and are being retired.  The regional jets that work best now seat about 76.  They fly up to 750 miles at 0.8M.  And that's with the Scope Clause in stone.
We've seen Heart Aerospace move to 30 seats (from 19) while Eviation is at nine.  Eviation has a good backlog because it is NOT a regional aircraft. That is not the market they are chasing.
While Net Zero is important, and the desire to move to a cleaner environment has benefits, you can't ignore reality.  Embraer's decision to slow down the Energia program is a signal.  The technologies are not ready.  Embraer is the Big Dog in regional aircraft.  There is nothing about the industry they don't know.
Aura is based in Toulouse, the second-largest aero cluster in the world. But Aura will probably see fewer European customers as EU   governments push highspeed rail over regional flights.  That leaves North America, the biggest regional airline market and the most brutal.
All electric-hybrid OEMs face the same challenge: Can you sell 100 aircraft to SkyWest? That is the acid test.
Meanwhile, US regionals keep acquiring E175s.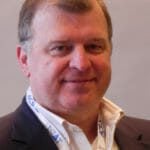 Co-Founder AirInsight. My previous life includes stints at Shell South Africa, CIC Research, and PA Consulting. Got bitten by the aviation bug and ended up an Avgeek. Then the data bug got me, making me a curious Avgeek seeking data-driven logic. Also, I appreciate conversations with smart people from whom I learn so much. Summary: I am very fortunate to work with and converse with great people.