South Sudan will impose a partial blockade on cargo and general aviation traffic into and out of Juba International for four days running from the 2nd to the 5th of February, 2023. Scheduled passenger services will not be affected but the VIP terminal will be out of bounds to travelers for the period.
In a January 20th notice to operators, the airport's General Manager Eng. Saleh Akot Anywan Akot, said the facility would remain closed to cargo and general aviation flights for four days, with normal operations resuming on February 6th.
Anywan later told local media that the disruption was necessary to accommodate Pope Francis' entourage, which will jet into the country on February 3rd from the neighboring Democratic Republic of Congo where he arrives on January 31st.
Juba International Airport has limited parking space on the apron and while the number of aircraft in the Pontiff's delegation has not been disclosed, authorities believe not much space would be left to accommodate large cargo aircraft and the numerous general aviation aircraft that ply South Sudan. A sizeable fleet is anticipated because Justin Welby, the Archbishop of Canterbury, alongside the Moderator of the General Assembly of the Church of Scotland is expected to travel with the pope on this tour. 
"The coming of the Pope doesn't mean that we have to ban all flights," said Juba Airport Director-General Kur Kuol.  "It is for big aircraft because up to now I don't know how many planes will come from that date." 
Juba International Airport has ten scheduled passenger flights daily on average. Khartoum is the busiest route with three daily rotations followed while Addis, Entebbe, and Nairobi each have two flights daily.
Besides the Pontiff, more traffic is expected because it would be normal practice for heads of government from South Sudan's neighbors to also fly in for meetings with the Pope.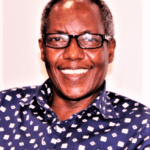 With more than 30 years under the belt, Michael Wakabi is a versatile journalist with a talent for writing across a variety of fields. Over the past two decades, he specialised in special projects, aviation and technology.