LATAM Airlines Group and GOL Linhas Aéreas have recently posted their third quarter financial results. Both companies closed the quarter with net operating revenue records as the South American region continues to recover and grow versus pre-pandemic levels.
LATAM Airlines results
During the third quarter of 2023, LATAM's total revenues reached $3.1 billion for the first time in the company's history. It had an 18.1% increase compared to the same period last year, mainly explained by the recovery of the group's passenger operations. LATAM Airlines was able to offer a 15.2% increase in capacity during the quarter.
LATAM Airlines generated $104 million in cash, increasing its liquidity to $2.7 billion. It closed the quarter with a year-to-date adjusted EBITDAR of $1.85 billion. Ramiro Alfonsín, Chief Financial Officer of LATAM Airlines, said in a statement,
"At the end of this quarter, the group reported a record result in revenues following the consistent recovery in passenger air transportation. In turn, the capital structure of LATAM Airlines Group SA continues to be incomparable in the region, in terms of liquidity and leverage."
LATAM closed the period with a $231 million net income ($498 million net income in 2023 so far).
GOL Linhas Aéreas results
The Brazilian company (and member of the Abra Group) had a record-breaking 4.7 billion reais ($957 million) in net operating revenue during the quarter. This is a 16.4% year-over-year increase.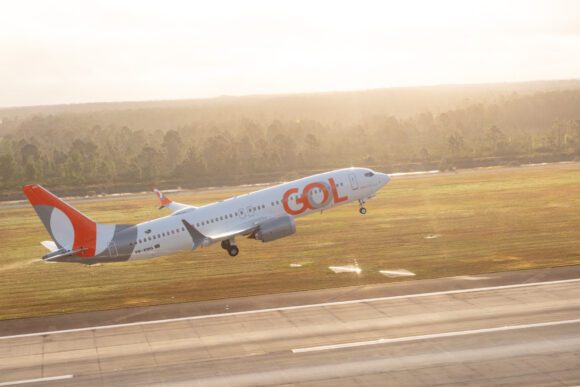 During the period, GOL achieved a strong operational performance with 620 daily flights, 156 markets served, and over eight million passengers carried. Celso Ferrer, Chief Executive Officer, said,
"Our third-quarter net revenue increased 16.4% year-over-year, as GOL experienced a strong and steady domestic demand environment. Our operational fleet utilization remained high at 11.3 hours per day, and we saw strength in our forward bookings with our quarterly sales volume reaching $5.4 billion reais."
Fleet updates
LATAM Airlines closed the quarter with a fleet of 321 aircraft, including 245 Airbus narrowbody jets, 58 Boeing widebodies, and 18 Boeing cargo planes. In the period, it received four Boeing 787-9s, one Airbus A321neo, three A320neo and three A320ceo.
LATAM expects to close the year with 334 aircraft. Next year, it expects to close 335 and could close 2025 with a fleet of 341 planes.
During the quarter, GOL Linhas Aéreas received one new Boeing 737 MAX 8 aircraft (expects to receive 15 this year, although it addressed the delays and uncertainty of Boeing's delivery schedule). The Brazilian firm also added a fifth Boeing 737-800BCF aircraft as part of the exclusive agreement with Mercado Livre for cargo transportation. GOL closed the quarter with a fleet of 141 aircraft (it returned four 737NG planes during the period), including 39 MAXs, 97 NGs, and five BCFs. It closed the period with 106 firm orders for MAX aircraft, including 69 MAX 8s and 37 MAX 10s.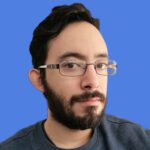 Daniel Martínez Garbuno is a Mexican journalist. He has specialized in the air industry working mainly for A21, a Mexican media outlet focused entirely on the aviation world. He has also published on other sites like Simple Flying, Roads & Kingdoms, Proceso, El Economista, Buzos de la Noticia, Contenido, and Notimex.