If you were wondering about just how much stress the aerospace supply chain is under, here's a visual.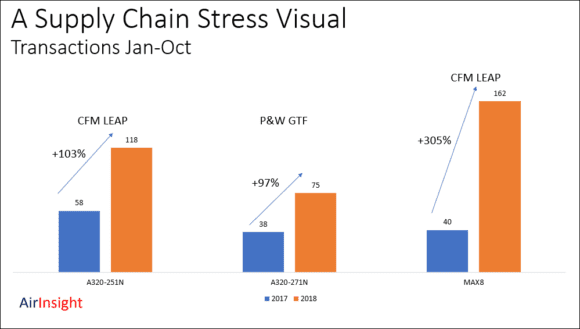 Looking at transactions for both years through October 30, we can see the latest model single-aisle families are driving the supply chain harder than ever.
Consider this is is just some of the single-aisles for Airbus and Boeing – this ignores Bombardier, Embraer, COMAC, IRKUT and the other single-aisles and widebodies at Airbus and Boeing.  The chart ignores the high-volume A320ceo and 737NG, both of which are in the hundreds.  The chart shows a slice of what Airbus and Boeing are demanding of the supply chain.
Have some sympathy for delivery targets that increasingly look like mirages and FALs that are working at record rates.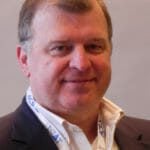 Co-Founder AirInsight. My previous life includes stints at Shell South Africa, CIC Research, and PA Consulting. Got bitten by the aviation bug and ended up an Avgeek. Then the data bug got me, making me a curious Avgeek seeking data-driven logic. Also, I appreciate conversations with smart people from whom I learn so much. Summary: I am very fortunate to work with and converse with great people.