The COVID-19 pandemic has devastated global aviation. The fallout is being severely felt across the African continent.  Even before the pandemic, only 9% of the continent's air traffic was intra-African. It's common to hear stories that the fastest, easiest, and sometimes the cheapest way to fly within the continent is via one of the big hubs in Europe or the Middle East.
It's no surprise that intra-African traffic is still underdeveloped while intercontinental traffic is dominant. Moreover, foreign carriers feed passengers to their mega hubs to connect them with the rest of the world.
The big advantage of better connectivity is the positive effect on trade, employment, and Gross Domestic Product (GDP) growth. The International Air Traffic Association (IATA) estimates that cross-border deregulation between just 12 African countries would create five million additional passengers, produce annual GDP in excess of $1.3 billion, and add 155,000 new jobs.
Better air connectivity will also overcome today's infrastructure challenges. More intraregional traffic will more efficiently and equitably amortize infrastructure costs. African carriers developing new intra-regional air connections will have a competitive advantage over foreign competitors. A more comprehensive intra-regional network means African airlines can compete on par with their foreign rivals.
Another important reason why African airlines should focus on intra-regional connectivity is the urgent need to restore profitability and improve load factors. Even before the pandemic, African carriers lost an average of $1.09 per African passenger. Africa's airlines also have the lowest load factors of any world region, and it's well below break-even.
Restoring profitability and raising load factors requires complete re-evaluation of airline networks and fleet strategies. Prioritizing the improvement of regional connectivity means carriers will need right-sized aircraft that suit the needs of the African market.
Why is it so important to have the right aircraft?
Wide-body aircraft operate 14% of all intra-African flights. Is that really the best use of those assets given the low load factors and losses they generate? Those who follow aviation know that wide-body jets are expensive to fly and are only economical when there is sufficient demand on a route to fill most of the seats. Distance is a big factor, too.
Nearly all African intra-regional flights flown by wide-body jets and deployed on sectors under 4,500 km. A city pair up to 4,500 km is the "sweet spot" for cross-over jets and narrow-body aircraft. Deployment of turboprops is another area that can be improved. Almost half of all turboprop flights are on sectors greater than 500 km. At that distance, these airplanes are less efficient than jets and less comfortable for passengers.
African airlines have it in their power (if governments would allow it) to improve regional connectivity, increase profitability, and close the load factor gap. The post-pandemic period is the ideal time for carriers to renew their fleets with right-sized airplanes.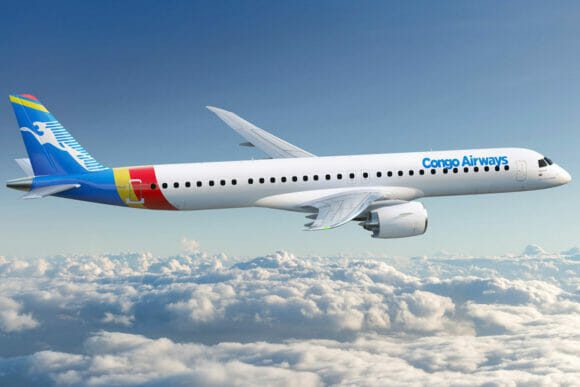 Embraer's portfolio of 75 to 145-seat aircraft offers the optimal capacity and range African airlines need. Fleet renewal with Embraer airplanes brings huge efficiencies and cost savings – the commonality of spare parts, common crew type ratings, right-sized airplanes on the right routes – that will help African carriers better compete with their foreign counterparts.