Malaysian ultra-low-cost long-haul airline AirAsia X has got a step closer to completing its financial restructuring last week. But it still faces a number of crucial negotiations with lessors and Airbus before it can resume operations as a much leaner airline, something that is not expected before the end of 2022. This summer is crunch time for AirAsia X.
Flamboyant businessman Tony Fernandes established AirAsia X in 2013 as the long-haul sibling of AirAsia. With its ultra-low-cost model, it was becoming quite successful in the Asian and Pacific market, taking market share away from established competitors in the region.
In line with AirAsia's ambitious growth plans, Air Asia X ordered 55 Airbus A330-900s in December 2014, later growing this to 66.  After some deliberations, it announced a follow-on order for 34 -900s at the 2018 Farnborough Airshow. This was revised again to twelve -900s in August 2019, bringing total commitments for the type to 78. It also ordered thirty A321XLRs.
The Covid-crisis caused an abrupt end to the carrier's ambitions as its long-haul markets collapsed. AirAsia X hasn't operated since last year, with only two of its 22 A330-200s active. Its financial year ends on June 30 but for the January-March quarter, the airline reported a net loss of RM 5.670 billion on RM 38.5 million in revenues. Cumulative losses from January 2020 until March 31 have grown to RM 7.000 billion with RM 1.1 billion in revenues. Last July, auditors voiced concerns over AirAsia Group Berhad as a whole.
Shareholders approve restructuring proposal
AirAsia X announced a corporate and debt restructuring plan in October. Four resolutions on the plan were approved by 99.8 percent of the shareholders at an Extraordinary General Meeting on June 1.
Key to the restructuring plan is the reduction of 99.9 percent of its issued share capital of RM 1.534 billion to RM 1.53 million by canceling paid-up share capital. The credits from this capital reduction will be used to reduce losses and debts, which are estimated to be around RM 64.15 billion. The objective is to reduce debt into "an acknowledgment of indebtedness" for up to just RM 200 million, meaning almost the entire debt of the carrier will be waived and all existing contracts terminated. Simply speaking, AirAsia X will restart from scratch.
The second pillar on which AirAsia X builds its financial restructuring is a proposed rights issue, which aims to raise gross proceeds of RM 300 million. A share subscription should raise another RM 200 million but is conditional on the successful completion of the rights issue. AirAsia X shares will already be consolidated, with one new consolidated share for every ten existing shares. The RM 500 million will be used as working capital for the next two years.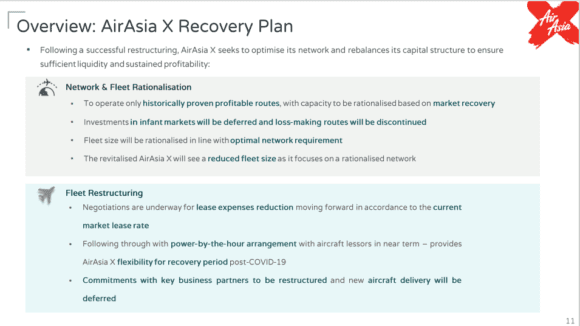 For the restructuring to succeed, AirAsia X needs approval from at least 75 percent of its creditors. In February, a Kuala Lumpur court granted a court order to hold a creditor's meetings in the current third quarter. This has been scheduled for late July or early August but the exact date seems to depend on the outcome of negotiations between AirAsia X and its restructuring advisor Seabury Capital with the airline's lessors. The first online meeting was held on June 2, a day after the AGM.
Lessors have the key to relaunch
AirAsia X had leased its 22 A330-300s from BOC Aviation (5), ICBC (3), Plane Business Leasing (2), MSFL (2), Aircastle (2), Aviator Capital (2), DAE Capital (2), APALG (1), CMIG Aviation Leasing (1), and Macquarie Air Finance (1), with one owned.
Last August, BOC Aviation issued a claim against the carrier for the alleged breach of a leasing agreement for four aircraft. A High Court in Wales ruled the lessor should be paid $23.4 million, but the airline hopes to settle the issue. Another claim from lessor ILFC (now AerCap) for £6.5 million has been filed against AirAsia X, AirAsia Mauritius, and AAX Leasing Four, with more claims from the Malaysian Airport Authority MASSB and others for outstanding payment charges.
The position of the lessors is crucial. Without their support to waive almost the entire debt of RM 64.15 billion, AirAsia X will be unable to re-launch. However, the support seems to hang on to the business plan that includes the restructured network and a revised order book. As FlightGlobal learned after the June 2 online meeting, lessors still haven't seen details of the business plan and are unable to make a decision on their support. In a June 1 presentation on its website, the airline says it will rationalize its network to focus on medium-haul destinations within five to eight hours from Malaysia. Investments in "infant markets" will be deferred and loss-making routes discontinued.
AAX will be "shifting its focus from market share to that of sustainability and yield and driving profitability, focusing on routes that have proven load and yield performance. The initial phase of the network recovery plan involves operation resumption to selected markets with historically proven performance. During the first six months of network resumption, the Group will gradually resume flights to destinations such as primary cities in Australia, China, Taiwan, Japan, Korea, United States (via Japan), and India. The Group plans to resume operation to all destinations in selected markets by end of 2022. The key criteria of the market selection are driven by historical profitability and demand forecast as the Group will focus on business sustainability and profitability moving forward."
The document continues: "Upon full resumption of all targeted routes in the Revised Business Plan, AAX will focus on rebuilding flight frequency to optimal levels and avoid deploying excess capacity in its markets. In view of the current uncertainty of the COVID-19 situation, AAX will continuously review its network resumption timeline, while adhering to the most recent travel restrictions, travel bubbles, and border policies of individual countries. (…) AAX hopes to begin operating with two aircraft in selected markets when the situation allows and to gradually resume flights to all destinations." In 2023, the active fleet should be at seventeen.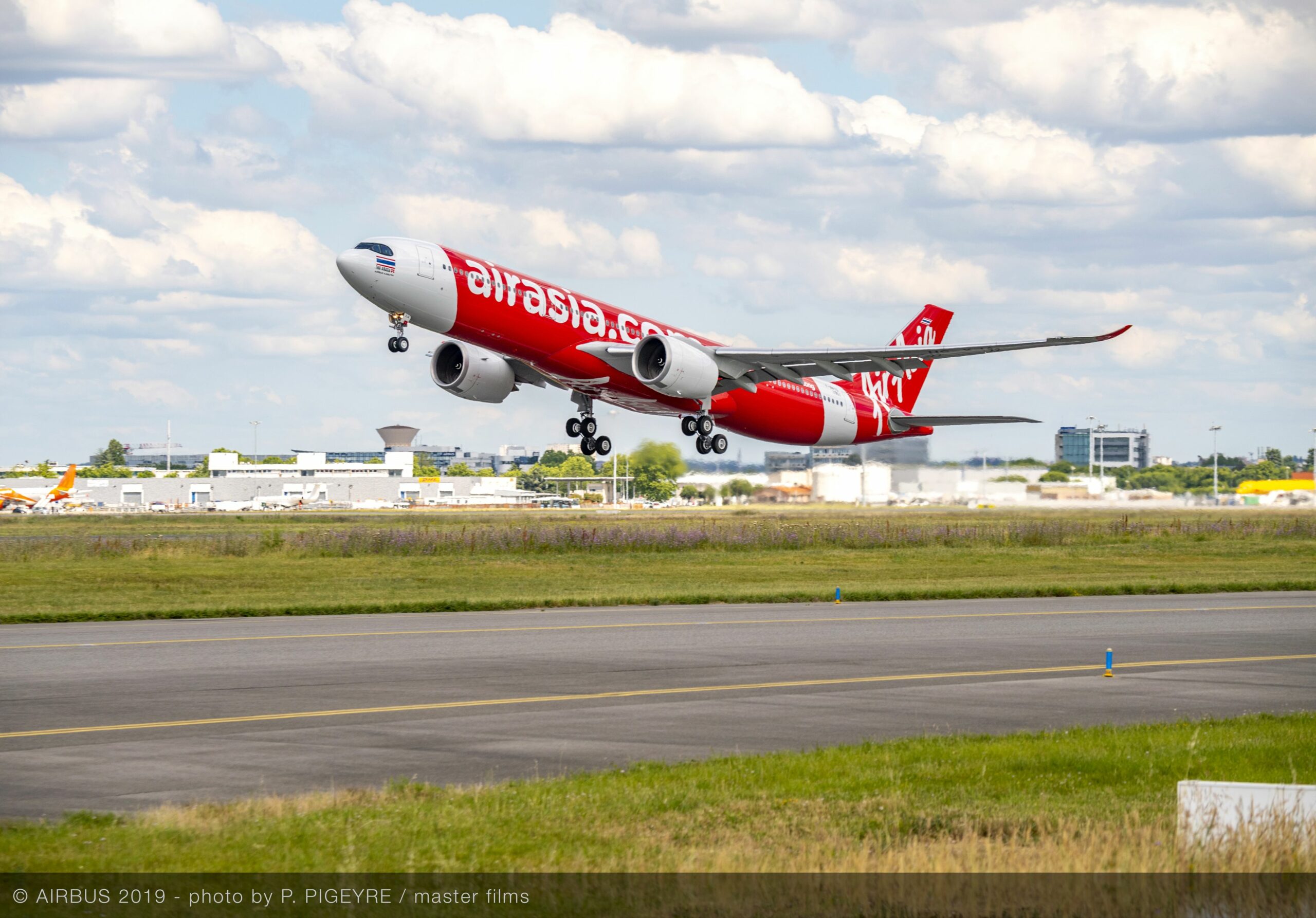 The only two A330-900s delivered to AirAsia X in 2019 are with the Thai subsidiary. (Airbus)
AirAsia X indicated earlier that a fleet of 25 aircraft will do for this job, which means that the current fleet of 22 A330-300s with an average age of 9.3 years are likely to stay on for a while. This depends on what lessors are willing to do to help the airline. AAX is requesting power-by-the-hour arrangements to pay only for aircraft when they are operated, reducing its leasing expenditures.
Losing 61 orders would be a blow to the A330neo backlog
But the business plan includes the proposal to replace most A330-300s with fifteen A330-900s between 2027 and 2032. This is part of negotiations with Airbus and Rolls-Royce, supplier of the Trent 7000 that's the exclusive powerplant on the A330neo. If the 2019 agreement is revised to just fifteen and we include the two A330-900s already delivered to Thai AirAsia X in August 2019, it would mean Airbus is set to lose 61 A330-900s from its backlog which currently stands at 260. That's a major setback for the A330neo, which has struggled to meet the success of the A330ceo-family of 1.479 versus 331.
Also subject to change is the order for thirty A321XLRs announced in August 2019. AAX wants to reduce this number to twenty and defer deliveries until 2027. With the appetite for the XLR, Airbus should have no trouble in finding new customers for these aircraft.
The completion of a detailed business plan, the negotiations with lessors and Airbus, and the creditor's meeting in July/August are all major decision points on the roadmap to re-launch for AirAsia X. If one of these elements fails, the airline is doomed to enter liquidation.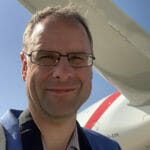 Active as a journalist since 1987, with a background in newspapers, magazines, and a regional news station, Richard has been covering commercial aviation on a freelance basis since late 2016.
Richard is contributing to AirInsight since December 2018. He also writes for Airliner World, Aviation News, Piloot & Vliegtuig, and Luchtvaartnieuws Magazine. Twitter: @rschuur_aero.