After one of the worst kept secrets in recent weeks, Airbus has confirmed on February 14 that it will end production of the A380 in 2021. This follows a re-think at Emirates about its A380 order, with the airline converting orders for smaller twin-jets. Almost overlooked is that Etihad too will revise its orders, with the cancellation of 42 A350-900s coming up.
'Lack of demand' has forced Airbus to wind up A380 production as soon as 2021. The order backlog was reduced from 87 to 79 after Qantas officially canceled its long-standing options on 8 aircraft. Emirates had another 53 on firm order but has now opted to take delivery of only 14 until and including 2021. The remaining 39 firm have been canceled, as well as options on 16 that were part of the January 2018 order announcement.
As it was unlikely that orders from Amedeo Leasing for 20 A380's and Air Accord (ex-Transaero) for 3 would ever lead to deliveries, Airbus decided to take the 'painful decision, but in business you have to base our decisions on facts', CEO Tom Enders said. 'What we are seeing here is the end of the large 4-engined aircraft'.
It will deliver 8 A380's as planned this year, 6 in 2020 and 3 until the end of 2021 before closing production, with Emirates (14) and ANA (3) the sole customers. This closes the door to any airline that might have a last-minute plan to order new A380's, however unlikely that seemed. Only British Airways has shown interest in adding more to the fleet, but Willie Walsh recently said he would only do so if Airbus would reduce the huge list price (2018: $445.6mln).
Enders confirmed Airbus has tried to do an update/neo, but there was no response from the market. It would have not been responsible to waste money on it: "Ending the A380 is the right decision". Doing a stretch was never an option.
Winding down production affected 2018 EBIT by €463mln as a net charge, while also positively affecting other results by €177mln. Ending the program will be done in a 'responsible manner' to all staff involved, which will be placed within Airbus where possible in close cooperation with social partners. Impact on the various Airbus production sites will depend on how big the share of A380 production has been.
Huge blow to Airbus
Ending the A380 program is a huge blow to the high-profile aircraft, that was launched on December 19, 2000 with an order from Emirates. When launched after a careful study it was seen as the aircraft of the future that would connect congested megacities but in the end Boeing's point-to-point philosophy has proved the most successful and forced Airbus into developing the A350 into the main rival of its own A380.
For years former COO John Leahy believed in a bright future for his A380, repeating that the type was the inevitable choice as air travel is expected to double in the next 15 years. But early 2018 he had to admit that without an Emirates follow-on order the program would have to be terminated. A year on, the new Airbus management team has been forced to make that decision. Bear in mind that over the years the A380 has lost 128 orders that were originally in the book, including the latest change from Emirates.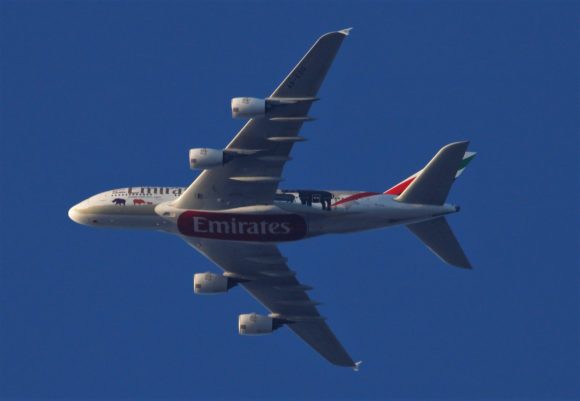 In the end Emirates will have a fleet of 123 A380s. (Richard Schuurman)
Emirates expresses support
Enders thanked Emirates for its support, still being the biggest customer for 123 aircraft. The airline's chairman and CEO, His Highness Sheikh Ahmed bin Saeed al Maktoum, expressed its support of the A380. "While we are disappointed to give up our order, and sad that the program could not be sustained, we accept that this is the reality of the situation. (…) The A380 will remain a pillar of our fleet well into the 2030s".
Instead, Emirates has opted for 40 A330-900s for use on regional routes, giving the A330neo program a huge boost. The airline also ordered 30 A350-900s for long-haul routes, a type that Emirates ordered before in its first disguise back in 2007 before canceling it in 2014. Deliveries will be between 2021-2024, what begs the question if Emirates is still interested in taking delivery of the 40 Boeing 787-10s it ordered at the 2017 Dubai Air Show.
2018 record year for Airbus
Except for the sad A380 news, Airbus announced positive 2018 results. Thanks to higher aircraft deliveries (800) that included the A220 from July, revenues of commercial aircraft were up 10% to €47.970bln (Airbus consolidated +8% to €63.707bln). EBIT adjusted was +102% to €4.808bln. EBIT reported was +39% to €2.057bln. Net income Airbus Consolidated increased 29% to €3.054bln.
By program, the A220 is still in the stages of ramping-up production and reducing costs. The A320-family saw 60% higher deliveries over 2017, but Airbus says that ramp-up of the A321 with Cabin Flex cabin will remain challenging this year. While production of the A320 will go up to 60 by mid-year, Airbus president commercial aircraft Guillaume Faury confirmed that this will increase to rate 63 in 2021. Engines issues with Pratt & Whitney's GTF and CFM's LEAP are still very much a point of interest, with Airbus carefully monitoring in-service performance.
The A330neo is all about ramping-up production in 2019 after first deliveries were delayed a couple of times over issues at Rolls-Royce with the Trent 7000 family.
Etihad wants to cancel A350s
The A350 successfully reached rate 10/month and will stay there for the next few years. The program is performing successfully and should reach breakeven this year. While Airbus gained the Emirates order, it is in discussions with Etihad to cancel a firm order for 42 A350-900s. This would the airline leave with 20 -1000s in the book, although Etihad communicates it will take only 5 on firm order as well as 26 A321neos.
The A350 will become the product that will lead Airbus now that the A380 will be phased out.
For 2019, Airbus is expecting to deliver 880-890 aircraft and EBIT adjusted up 15% from 2018. At the next AGM Tom Enders will step down as Airbus CEO, as will CFO Harald Wilhelm.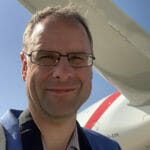 Active as a journalist since 1987, with a background in newspapers, magazines, and a regional news station, Richard has been covering commercial aviation on a freelance basis since late 2016.
Richard is contributing to AirInsight since December 2018. He also writes for Airliner World, Aviation News, Piloot & Vliegtuig, and Luchtvaartnieuws Magazine. Twitter: @rschuur_aero.