Airbus has reached an agreement with the French, British, and American authorities to settle the long-running bribery case. The OEM settled the case for EUR 3.598 billion in court hearings in France, the UK, and the US on January 31. Earlier this week Airbus already confirmed reports in the Financial Times that negotiations – expected since December – were about to be completed.
The penalty consists of EUR 2.083 billion to be paid to the French Parquet National Financier, EUR 984 million to the UK's Serious Fraud Office, EUR 526 million to the US Department of Justice, and EUR 9 million to the Department of State, of which 4.5 million may be used for approved remedial compliance measures. The penalty has been reduced as Airbus fully cooperated with the investigation.
Airbus stresses in a press release that "this agreement does not amount to an admission of liability." Each of the authorities has agreed to suspend the prosecution of Airbus for a duration of three years. "Prosecution will be discontinued if Airbus complies with the terms of the agreement throughout this period, which it is committed to doing." Prosecutors don't rule out current or former individuals who could face criminal charges.
Case revealed in 2016
The bribery case was revealed in July 2016, when the Serious Fraud Office announced an investigation into fraud, bribery, and corruption with third-party consultants that were involved in both commercial and military aircraft deals. A lack of transparency in third-party payments made the UK's Export Finance Agency decide in April 2016 to withhold payments. Its German and French counterparts soon followed suit.
Following the SFO's decision, the French Parquet National Financier started its own investigation in March 2017, while German and Austrian authorities reviewed irregularities involving Eurofighter jets bought in 2003. This case was settled for EUR 81 million in 2018, three years after German prosecutors started their investigation into Airbus Defense.
The US Department of Justice and State started its own investigation into inaccurate filings of technology and weapon deals involving the Eurofighter Typhoon and C-295 transporter under the International Traffic in Arms Regulations after Airbus brought the case to the attention of the Americans.
Bloomberg reported that the bribery earned Airbus an extra EUR 1.05 billion in profits. During court hearings in the US, UK, and France on January 31, it was revealed that the probe examined transactions in 14 countries, reported Reuters: the UAE, China, South Korea, Japan, India, Russia, Kuwait, Saudi Arabia, France, Turkey, India, Vietnam, Mexico, and Brazil. Airlines involved include Air Asia, Garuda, and SriLankan amongst others.
DoJ provides details
A document released by the US Department of Justice details more on the case. "From in or about in between 2008 and 2015, Airbus, through its employees, executives, and agents, engaged in and facilitated a scheme to offer and pay bribes to decision-makers and other influencers, including to foreign officials in multiple counties, in order to obtain improper business advantages and to win business from both privately owned enterprises and entities that were state-owned and state-controlled."
The bribery centered around Airbus Strategy and Marketing Organization (SMO), specifically SMO International. With a staff of 150 and funded with $300 million a year from Airbus Commercial, Airbus Defense & Space, and Airbus Helicopters, SMO was tasked since 2008 with 'managing' all third-party business partners and support sales.

The DoJ document identifies (but not reveals) seven Airbus executives that were directly involved in the deal-making. Executives 1 and 3 were taking part in monthly sessions of the Company Development and Selection Committee that oversaw SMO's strategy. Executive number 3 personally made payments to Airbus consultants that were hired and kept track of all financial details in a spreadsheet.
Described in detail is the way representatives of three Chinese government agencies were bribed by the consultant with money and trips to Utah and Hawaii in 2013-14. The result was an order for 43 single-aisle and 27 widebodies agreed on in March 2014.
Other deals that involved corruption seem to include that of Air Arabia for a number of A320s, SriLankan for A330s and A350s, and Air Asia's deals for 55 A330neo's and 125 A320-family aircraft. An Airbus sponsorship deal for the Caterham Formula One team, owned by Air Asia CEO Tony Fernandes, seems to be the direct result of this bribery.
Fernandes has denied any wrongdoing but Air Asia said on February 3 that he and executive chairman Datuk Kamarudin have relinquished their position for the next two months until an internal investigation has been completed.
SMO froze all payments to business partners around October 2014 and was dissolved by CFO Harald Wilhelm later in 2015.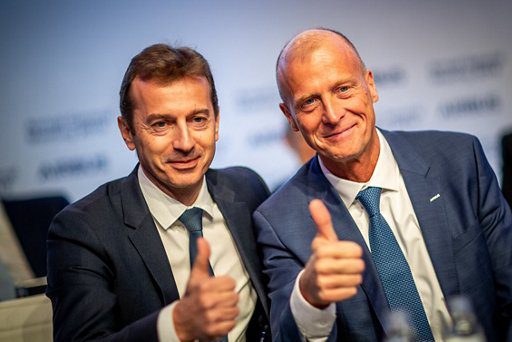 The bribery has always been a serious dent in the reputation of Tom Enders, who retired in 2019 as chairman of the Airbus Group Board, having been at the helm of EADS and Airbus Group during that specific period. The same applies to CFO Wilhelm, Airbus Commercial president Fabrice Bergier, COO John Leahy, and his colleague Kiran Rao. What did they know and/or do? All have left Airbus since 2018 for a number of reasons.
Their successors have introduced new codes of conduct. One of them: external consultants are no longer involved in any negotiations.
Faury: lessons learned
In the press release, CEO Guillaume Faury said: "The agreements approved today with the French, UK, and US authorities represent a very important milestone for us, allowing Airbus to move forward and further grow in a sustainable and responsible way. The lessons learned to enable Airbus to position itself as the trusted and reliable partner we want to be."
Chairman of the Board Denis Ranque said: "The settlements we have reached today turn the page on unacceptable business practices from the past. The strengthening of our compliance programs at Airbus is designed to ensure that such misconduct cannot happen again. The agreements also reflect that the decision to voluntarily report and cooperate with the authorities was the right one. The commitment from the Board, and its Ethics and Compliance Committee, to provide full support to the investigation and the implementation of globally recognized compliance standards have paved the way to today's agreements."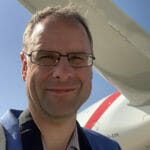 Active as a journalist since 1987, with a background in newspapers, magazines, and a regional news station, Richard has been covering commercial aviation on a freelance basis since late 2016.
Richard is contributing to AirInsight since December 2018. He also writes for Airliner World, Aviation News, Piloot & Vliegtuig, and Luchtvaartnieuws Magazine. Twitter: @rschuur_aero.