Airbus Corporate Jets has launched the ACJ TwoTwenty business jet in a separate market niche, the extra large business jet.  With a flexible cabin catalogue, the ACJ Two Twenty addresses the requirements of both the heavy and long-range business jet categories.
"We are proud to extend the ACJ product Family with the launch of the ACJ TwoTwenty. The aircraft combines intercontinental range, unmatched personal space and comfort for all passengers. This latest technology platform is offering unbeatable economics and unrivalled reliability,"said Benoit Defforge, President ACJ. "Based on its compelling market appeal, we see a promising demand for this aircraft in the growing business jet market."
Comlux in Indianapolis, an ACJ completion center, has been selected for the first 15 cabins.  With 785 square feet of floorspace, the ACJ Two Twenty will enable 18 passengers to work, share, dine, and relax in a versatile cabin.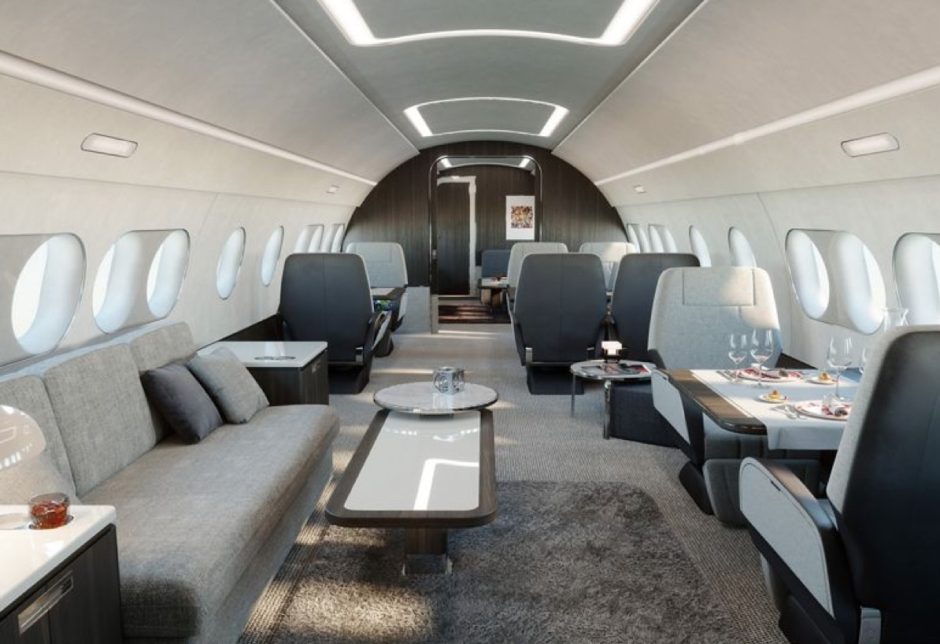 The ACJ Two Twenty will offer three times more cabin space with a third lower operating costs than its competitors.  It will be the quietest, cleanest, and most eco-friendly aircraft in its class, featuring a 50 percent smaller noise footprint and 25% better fuel economy than previous generation aircraft.
Interiors on the ACJ Two Twenty will feature state of the art materials and design, including a fast wi-fi system with twice the speed of competitors, electrochromic windows and LED lighting.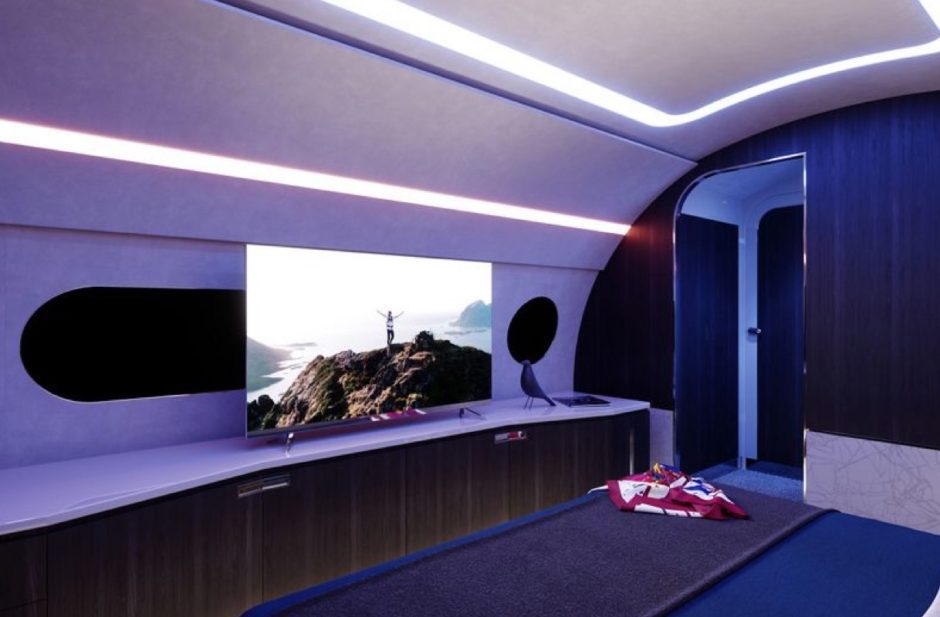 The ACJ Two Twenty will have a range of 5,650 nm, enabling city pairs like London and Los Angeles, Moscow and Jakarta, Tokyo and Dubai, an Beijing and Melbourne.