Here's the updated model.
Orders are thin – but a nice order for 20 A220-300s. At that volume, we would guess this could be a firming of the Breeze order.

Several deliveries again went to lessors rather than airlines, suggesting soft markets

As expected, the bankable brands keep taking deliveries


In terms of cancelations, 1Q21 saw 100 compared to 66 in 1Q20

There were 125 deliveries in 1Q21 vs 122 in 1Q20, perhaps showing a slight rise in industry confidence

Incidentally, the first A320neo entered into service only five years ago and Airbus has delivered more than 1,600 A320 family neo aircraft.  Quite an impressive output of 320 aircraft per year on average. In addition, Airbus states "Assuming no further disruptions to the world economy, air traffic, Airbus' internal operations, and its ability to deliver products and services, Airbus targets to at least achieve in 2021 the same number of commercial aircraft deliveries as in 2020."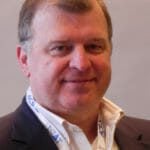 Co-Founder AirInsight. My previous life includes stints at Shell South Africa, CIC Research, and PA Consulting. Got bitten by the aviation bug and ended up an Avgeek. Then the data bug got me, making me a curious Avgeek seeking data-driven logic. Also, I appreciate conversations with smart people from whom I learn so much. Summary: I am very fortunate to work with and converse with great people.