UK leisure airline Jet2 is set to replace a large part of its Boeing fleet with Airbus aircraft. The carrier confirmed on August 31 that it has ordered 36 A321neo's, with options and/or purchase rights for another 24. The order can be regarded as a major setback for Boeing, which has had Jet2 as a loyal customer for years. Airbus steals Boeing's thunder with Jet2 order.
Jet2 says it will receive its A321neo's with a 232 seat layout and Airspace cabin during a five-year stretch until 2028, which means that the first ones will join in 2023 or 2024. The firm order represents $4.9 billion in list prices or $8.1 billion if all 60 aircraft would be taken, but Jet2 says in a regulatory news update that it has negotiated 'significant discounts.' This indicates Airbus has been very keen to win this order.
"We are delighted to have placed this order with Airbus and are proud to operate this aircraft which has more seats, provides additional operating benefits through lower fuel consumption and is, in our opinion, the most efficient and environmentally friendly aircraft in its class today", said Executive Chairman Philip Meeson. The new aircraft are needed for ''future anticipated growth" and "to refresh its existing fleet."
Jet2 was founded in October 2002 and started operations in February 2003. In 19 years, it has grown to become an important leisure airline, offering package holidays to 60 destinations across Europe through its Jet2holidays, Jet2CityBreaks, and Jet2Villas brands. It is owned by Jet2 plc (previously Dart Group) and listed on the London Stock Exchange.
Last year, it recorded a £373.8 million loss before tax after the Covid-crisis forced it ground its entire fleet for 29 weeks. It only carried 1.32 million passengers compared to 14.6 million in its financial year 2020, which runs from March-March. The airline has eight bases in the UK and one in Spain. Jet2 secured a £150 unsecured loan in May and raised £387 million in senior convertible bonds in June to strengthen its liquidity position.
Jet2 has a fleet of 75 737-800s
As mentioned, Jet2 has a long relationship with Boeing. Yes, there is a single former airBerlin Airbus A321ceo out there and it briefly operated three second-hand A320ceo's, but the airline started in 2003 with the 737-300. The fleet grew to 27 aircraft, with the last seven parked only last year. It also had eight 757-200s, of which only two remain active today.
But the backbone of the fleet consists of 75 737-800s. Of these, 34 have been delivered between September 2016 and January 2019 and so are likely to remain with the fleet for a number of years. It placed an order for 27 in September 2015, claiming to have got a nice discount as Boeing transitioned from the NG to the MAX.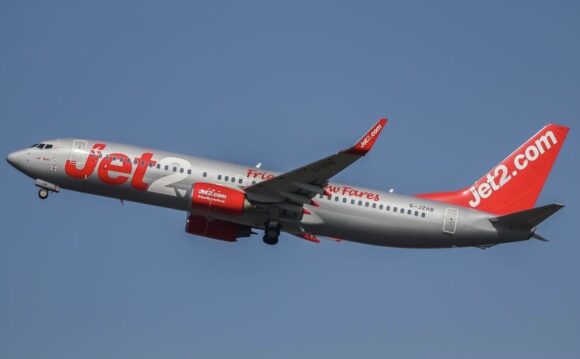 Boeing 737-800 G-JZHB is over 21 years old and first flew with Hapag Lloyd. (Jet2 – Brad Lee Caslin)
That leaves 41 older -800s, of which 26 are over twenty years old and the oldest even 24 years. Reuters was the first to report in July that Jet2 was about the switch to Airbus for an order of up to 50 aircraft. Today's announcement includes 36 firm orders, which seems to cover the 26 oldest 737s plus maybe a few younger ones but most likely too the eight 757s that were operated until the pandemic. This would not be surprising as the A321neo has the right credentials to replace the 757 and offers more range.
With first deliveries a few more years away, Jet2 has yet to decide what engine it will select: the CFM LEAP or the Pratt & Whitney GTF. Also undecided is how the airline will finance the aircraft, which will be a combination of internal funds and external debt.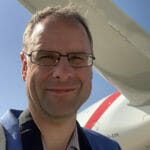 Active as a journalist since 1987, with a background in newspapers, magazines, and a regional news station, Richard has been covering commercial aviation on a freelance basis since late 2016.
Richard is contributing to AirInsight since December 2018. He also writes for Airliner World, Aviation News, Piloot & Vliegtuig, and Luchtvaartnieuws Magazine. Twitter: @rschuur_aero.